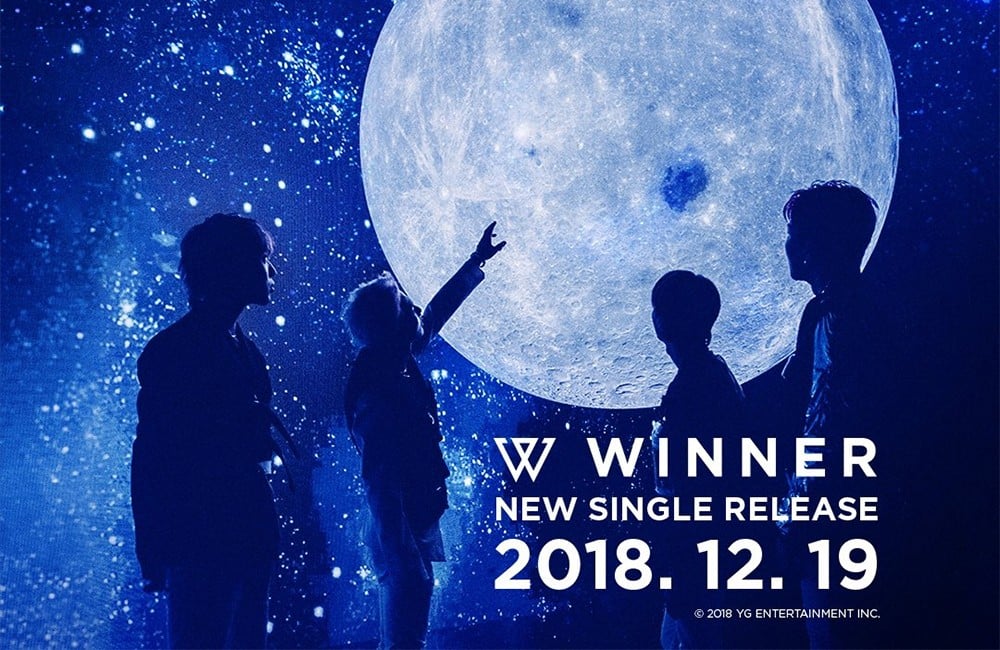 WINNER is getting ready to drop their end-of-year single!
On December 14, the group released the first teaser for their new single "Millions." In the image, the silhouettes of each member can be seen, illuminated by the brightness of the large full moon above them. The single is revealed to have been written by members Song Min Ho, Lee Seung Hoon, and Kang Seung Yoon, with the latter teaming up with YG Entertainment producers Kang Uk Jin and Diggy to compose the track.
Meanwhile, "Millions" will drop on December 19, with the full comeback album estimated for release sometime after the group finishes their world tour next February.
Check out the full teaser image below!