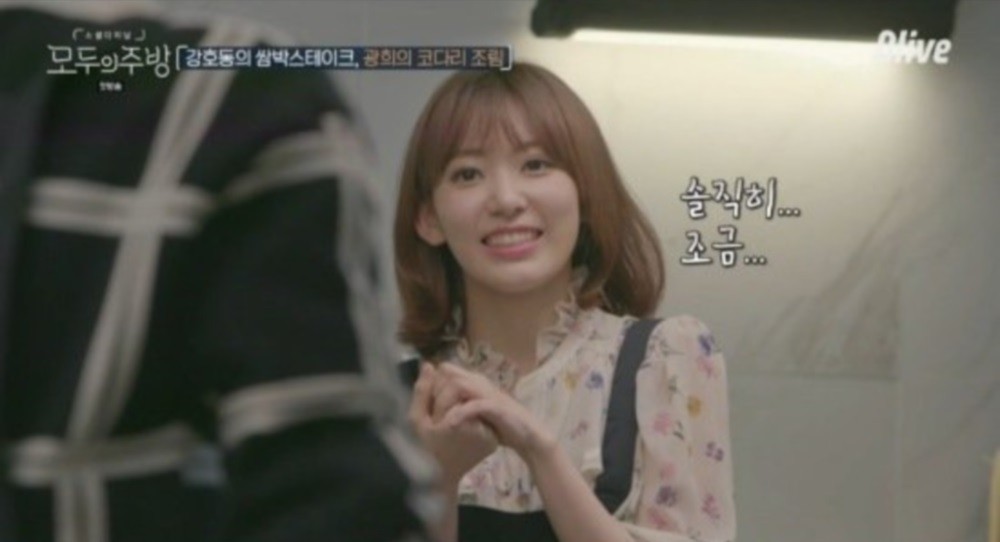 IZ*ONE's Miyawaki Sakura and ZE:A's Kwanghee connected about dorm life on the December 29th episode of 'Everyone's Kitchen'.

Miyawaki Sakura was a guest in Kwanghee's kitchen, and they discussed the pains of living in a dorm with their group members. Kwanghee opened up by saying, "Don't you live the dorm life? How is it living with 12 other people? Tell the truth. I've lived with my 9 members. It was really rough."

The IZ*ONE member expressed, "To be honest, It's a little hard. I enjoy being alone," and Kwanghee responded, "There's no place to be alone. You just have to put the blanket over your head."

In other news, Kwanghee officially completed his military service earlier this month.