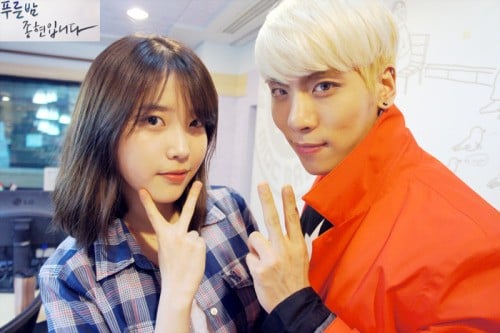 IU held a memorial for the late Jonghyun at her concert in Singapore.
On December 16th, according to Taiwan's ET Today News, IU, who was on her 10th anniversary tour, sang her song 'Gloomy Clock' on December 15 during her concert in Singapore. 'Gloomy Clock' is a song composed by Jonghyun and sang by both IU and the late Jonghyun. It's a song in IU's 3rd album 'Modern Times'.
According to reports, IU chose this song specifically as the death anniversary of Jonghyun was approaching. She said, "The next song was actually not on the set list", and requested the light sticks to be changed to SHINEE's symbolic color.
Before IU sang, she said, "This song is for someone I really miss." The audience at IU's concert all honored the late Jonghyun with IU while listening to her song.
It will be 1 year since the late Jonghyun passed away on December 18th.