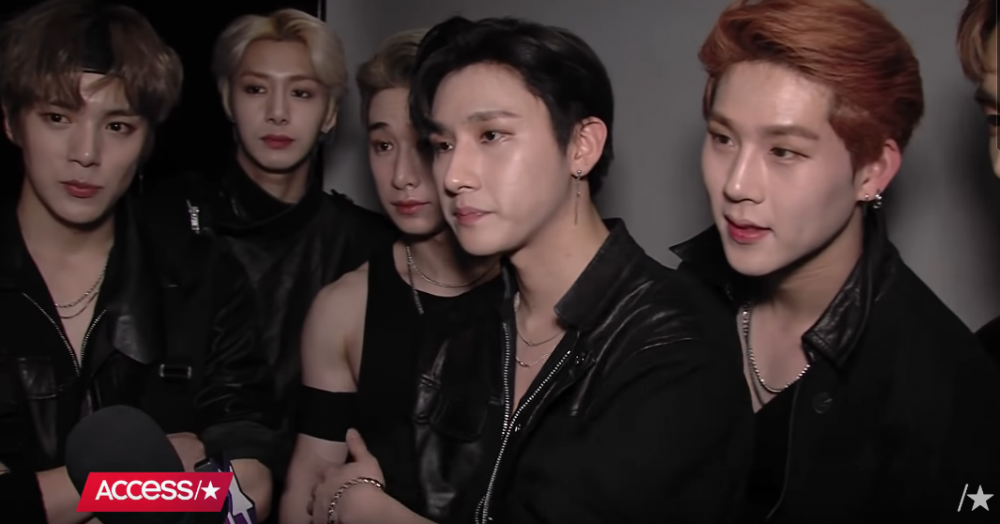 Media outlet Access is under fire for disrespecting MONSTA X.
On December 10, Access released an interview featuring MONSTA X at an 'iHeartRadio Jingle Ball 2018' performance held at Madison Square Garden in New York City. Fans are angry at Access for giving the MONSTA X members "disrespectful questions" during the interview.
To a member's comment, "We're making history," the reporter asked, "How are you making history?" She also suddenly brought up another K-pop group BTS and asked the boys to share their thoughts on BTS' Grammy nomination.
Not only this, the interview video uploaded on Access' official YouTube channel is titled, 'Monsta X Are So Excited to Learn BTS Got A Grammy Nom.'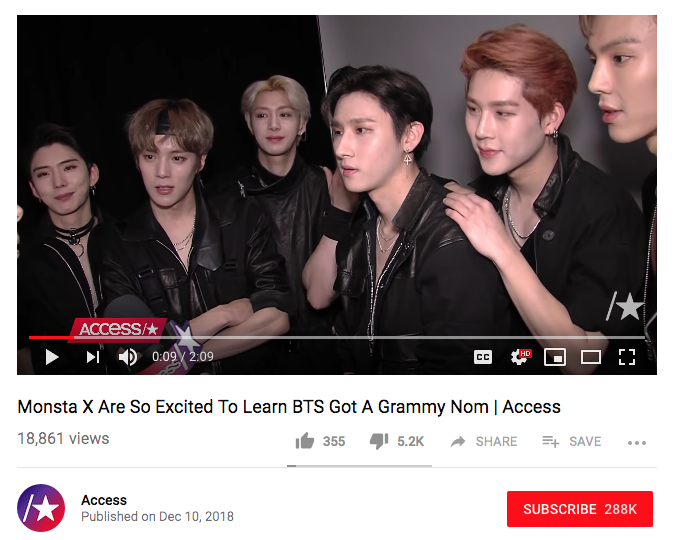 Fans are angry at Access for focusing more on BTS in an interview with MONSTA X. Comments stated: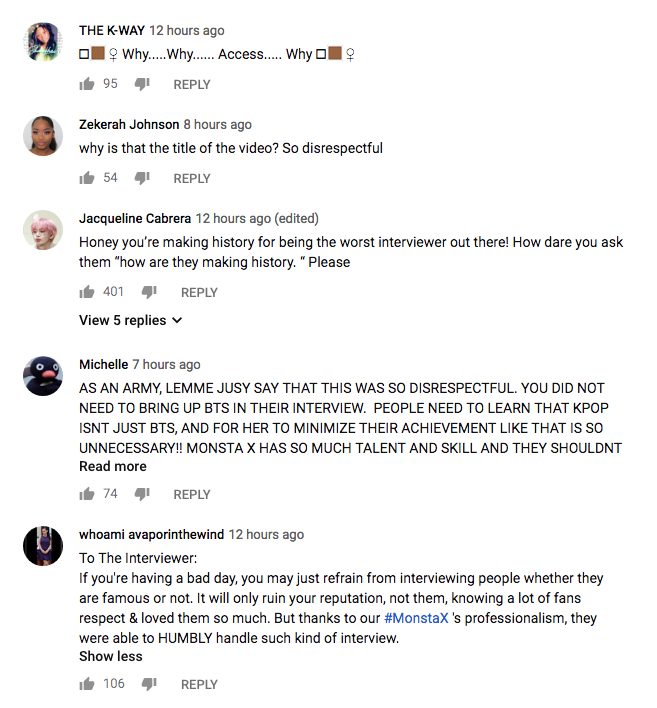 You can watch the full interview video below.