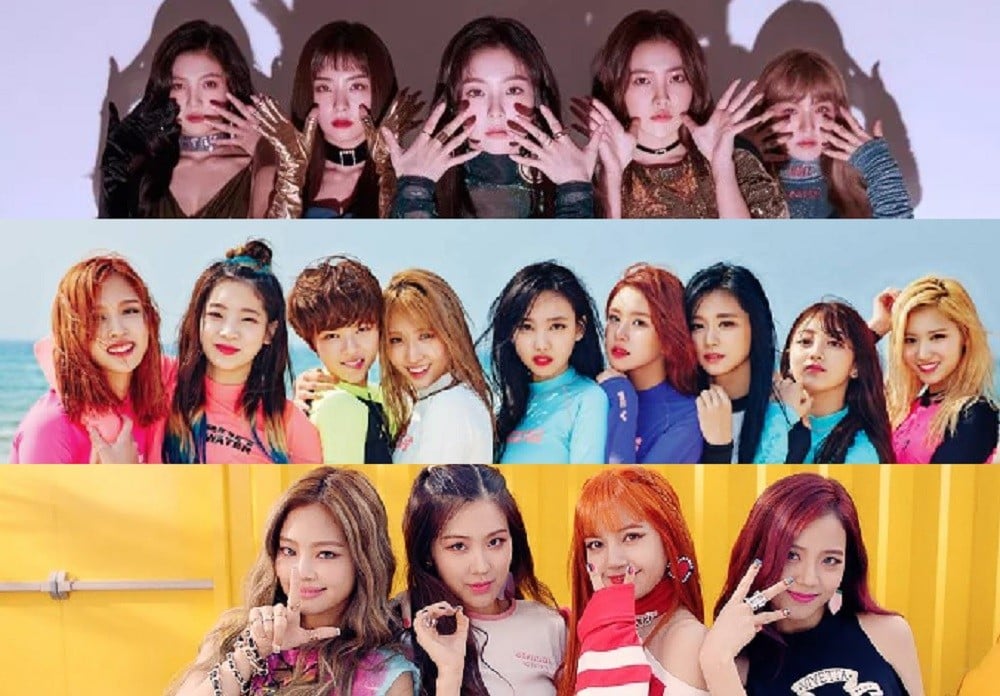 Hey AKP readers! I thought it would be interesting to start a discussion about which girl group is your favorite, with reasons justifying why. Debate is encouraged, but use your best judgment when making comments.
Personally, my favorite girl group these days is fromis_9. Below are my three reasons why:

1) Their music is unique.

I think there are a lot of girl groups out there that are creating some great music. fromis_9, however, releases music that just seems inherently like well... fromis_9. Their songs are always full of emotion and feature superb screen time/lines for each member. Their newest title single, 'LOVE BOMB', is honestly something I can't compare to other songs. Listen to the intro. Listen to the huge, mechanical drone during the chorus. Listen to the seamless transition of musical genres, from classical to reggae to electro-pop. Have you heard anything like this?

'22CENTURY GIRL' is a spectacle in itself too, so just listen to it, people.
2) Their youthful vibe.
fromis_9 is a young group. Their oldest member (Saerom) is only 21 years old, and their youngest (Jiheon) is 15! Thus, their music usually reflects this young vibe, full of lightheartedness and youthful melodies and chords. Their single, 'DKDK' talks about the struggles of a high school girl in love, which goes to show that they appeal to younger audiences. Maybe it's a personal preference, but I think they can pull off a cute concept without being cringe.

Outside of their music, fromis_9 is a goofy bunch. They love having fun with each other and fooling around. I think part of the reason why I like fromis_9 so much is that their group chemistry just seems so genuine, so they're able to do all kinds of wacky things together. Group chemistry is also a good hint to success *looking at you ARMY*

3) They're versatile performers
Similar to the points addressed in #1, fromis_9 releases songs from a versatile range of musical genres. But they can pull off great concepts besides their signature "cute" and "young" vibe. Check out Saerom, Jisun, and Gyuri's performance of Hush on Idol School below:

In a special stage of 'M COUNTDOWN', fromis_9 performed 'Red Light' by f(x), in which they displayed a tough side of themselves that fans were not used to. Though not perfect (because only f(x) can truly perform f(x) songs), the girls really provided a solid performance that showed that they have the talent and visuals to pull off a cute and tough concept. Check it out below:

So who's your favorite girl group and why? Next week, I'll be making one for favorite boy groups, so stay tuned for that!