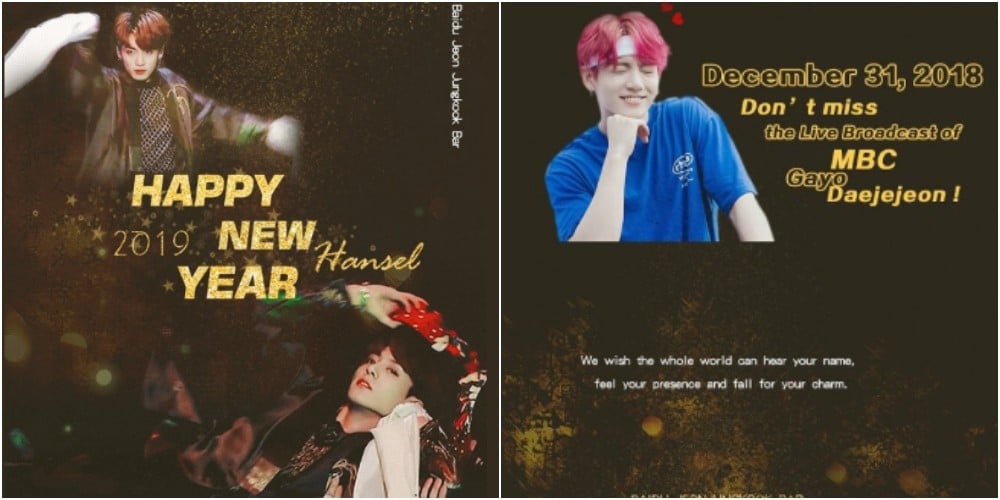 Fans are paying big money to air commercials in prime time for BTS' Jungkook.
On December 26, Jungkook's Chinese fan club, 'Badu Jeon Jungkook Bar,' announced, "To return the love we received from Jungkook, with our greatest effort, Jungkook Bar was able to commit to 3 Prime Time Commercial time slots for Jungkook on MBC during the 'MBC Gayo Daejejeon' on December 31, 2018."

Each commercial is 15 seconds each. The fan club stated, "We hope this precious New Years Gift can be delivered directly to Jungkook."