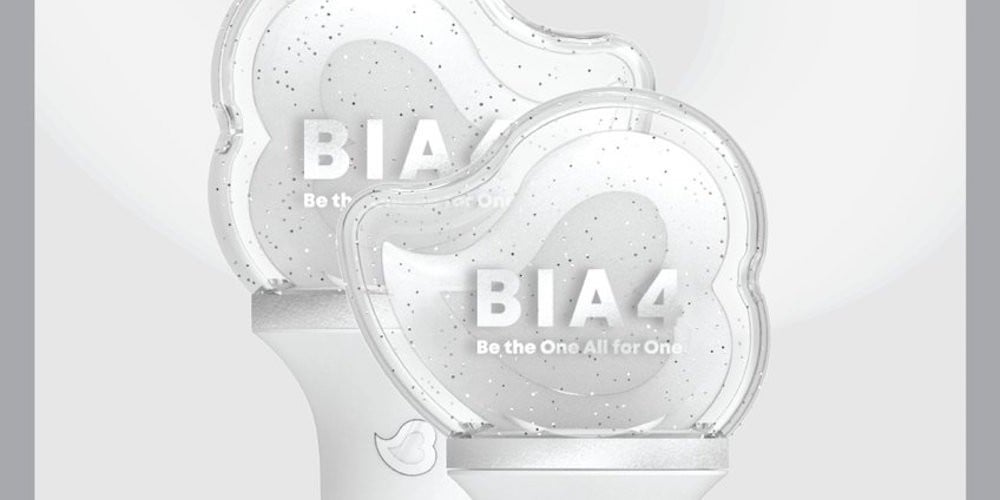 B1A4 fans, better known as BANAs, are NOT happy with WM Entertainment announcing a new official lightstick for the group, which recently regrouped as 3-members.
On December 7, WM Entertainment released the below teaser image for B1A4's upgraded official lightstick. The teaser image does not specify what color the light of the lighstick will be.
B1A4 공식 응원봉 (B1A4 OFFICIAL LIGHT STICK NEW VER.) 공개 안내
(https://t.co/ruziGXpOxb)#B1A4 #BANA pic.twitter.com/zMESTbMgcq

— B1A4 (@_B1A4OFFICIAL) December 7, 2018
Why are fans so unhappy with the new version of the lighstick, exactly?
For one, some fans are unhappy with B1A4's lack of promotions, especially under the circumstances. Due to the fact that members Jinyoung and Baro decided to leave WM Entertainment to embark on new acting careers, B1A4 currently consist of 3-members, and fans are uncertain if the 3-member B1A4 can be capable of a group comeback. In the midst of fans' worries, some feel that it's inappropriate for the label to put a new version of the group's official lightstick on sale, in order to simply "make money off of fans without real promotions".
Secondly and more prominently, fans are discontent with the design of the new lighstick, judging by its teaser image. The original B1A4 lighstick looks like this: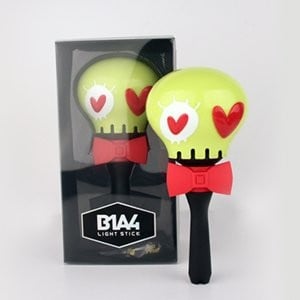 Known as "Bbyongie" among fans, the official B1A4 lighstick is a source of pride and joy for many BANAs, due to its stark contrast from many other fandom lighsticks. Some response to the news of a new lighstick included, "Bbyongie is so much prettier", "Throw that new one away and return Bbyongie to its place", "Are you kidding? This looks like the baby bird lightstick (GOT7's official lightstick) from aftar", "When the hoobae groups ask for the handle to be lighter you guys did it for them right away, but this one is screaming 'We don't want to waste money' TT", "This one is clearly halfa**-ed.. and who let you decide to go and throw the official color out the trash", "I'm not buying this", and more.
Do you think the new official B1A4 lighstick design is too much of a change from the group's original official lighstick?