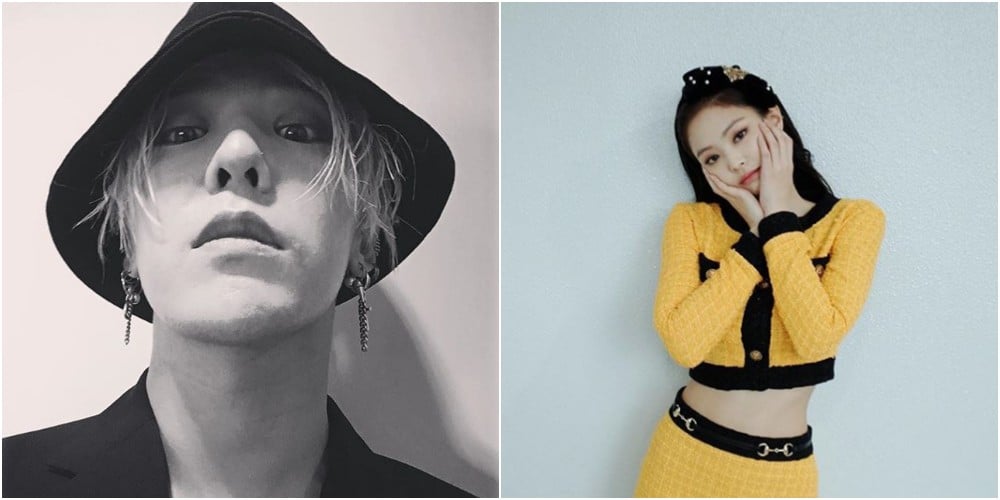 The '2018 Instagram Awards' announced the winners from South Korea!
On December 20, Instagram Korea revealed the 'Top 10,' 'Most Loved,' 'Emerging,' 'Top Boy Group,' 'Top Girl Group ', and 'Most Liked' accounts of the year.

Top 10

Big Bang's leader G-Dragon holds the title for the Korea account with the most followers. @xxxibgdrgn has been the most followed account for the past 5 years. Currently, it has 16.1 million followers.
Other figures in the 'Top 10' are Chanyeol (16m), Sehun (14.8m), Lee Jong Suk (14.3m), Baekhyun (13.8m), Taeyeon (12.9m), Jackson (11.9m), Lisa (11.6m), Jennie (10.6m), and Nam Joo Hyuk (10m).
The Most Loved Account
The 'Most Loved' account goes to Jennie. The 'Most Loved' account is determined by the calculations of the number of visits, likes, and comments. The idol thanked fans, stating, "I'm always grateful for your great attention on my Instagram content. I will continue to share many memories through Instagram so please look forward to it."
Emerging Account

The 'Emerging' account, or the account with the most rapid growth in the number of followers, went to actress Kim So Hyun. She thanked fans, stating, "Thank you for the meaningful award. I was able to receive this due to many fans' attention on my Instagram. I will try to connect and communicate with my fans more."
Top Boy Group and Girl Group Accounts
The 'Top Boy Group' and 'Top Girl Group' accounts are given to the idol groups with the most number of followers. BTS took the win for the boy group, and Black Pink took the win for the girl group. BTS has 14.6 million, and Black Pink has 14 million followers, as of this writing.
BTS is also the winner for the post with the most 'likes.' The group cut from the '2018 Billboard Music Awards' has gained over 3.2 million hearts.
Not only this, #btsarmy is the fandom hashtag with the most growth - making BTS' fandom, ARMY, the 'Top Fandom Community.'