In a recent written interview with several Korean news outlets, DJ Steve Aoki expressed his admiration for the achievements of BTS and gratitude for the explosive success of his three collaborations with the group.

"I didn't know the 'MIC Drop' remix version would do that well. I was really surprised at how much the BTS members have grown over the years. Their 'Love Yourself' tour was completely sold out. It's a groundbreaking record that we'll be able to look back on even 20 years later."

In the interview, Aoki also stated his strong desire to collaborate with more Kpop artists in the future, particularly mentioning his wish to work with rising 7-member group MONSTA X, who Aoki noted, have "phenomenal charm and production skills." MONSTA X's latest full album comeback with aggressive title track 'Shoot Out' has taken 1st place on music show broadcasts, with their music video amassing almost 18 million views on youtube in little more than a week.
"I want to work with MONSTA X and CL. From their social media accounts, MONSTA X's charm and production skills are phenomenal. CL is one of my close friends and I'm also close to Big Bang's Seungri. I would love to collaborate with other K-Pop artists next time."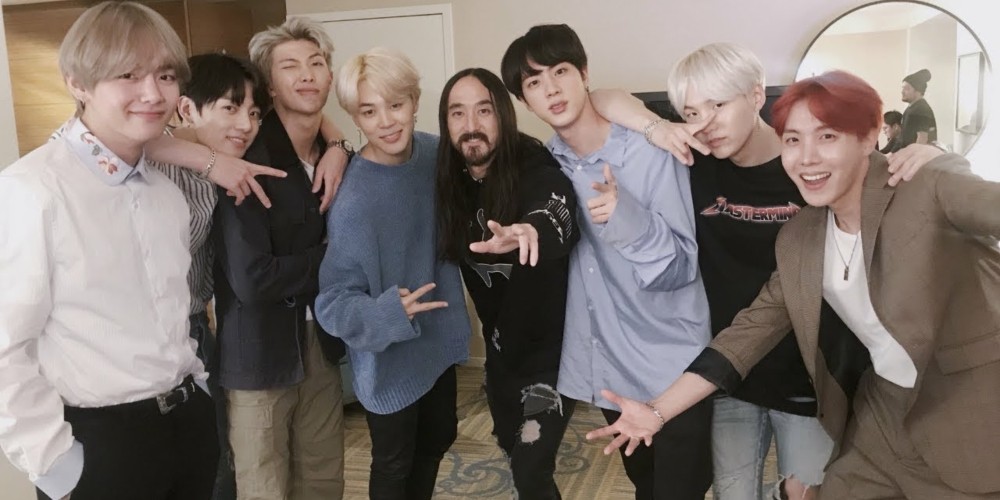 Check out the full article on Mwave. Are you excited to see more Kpop collaborations from DJ Steve Aoki?