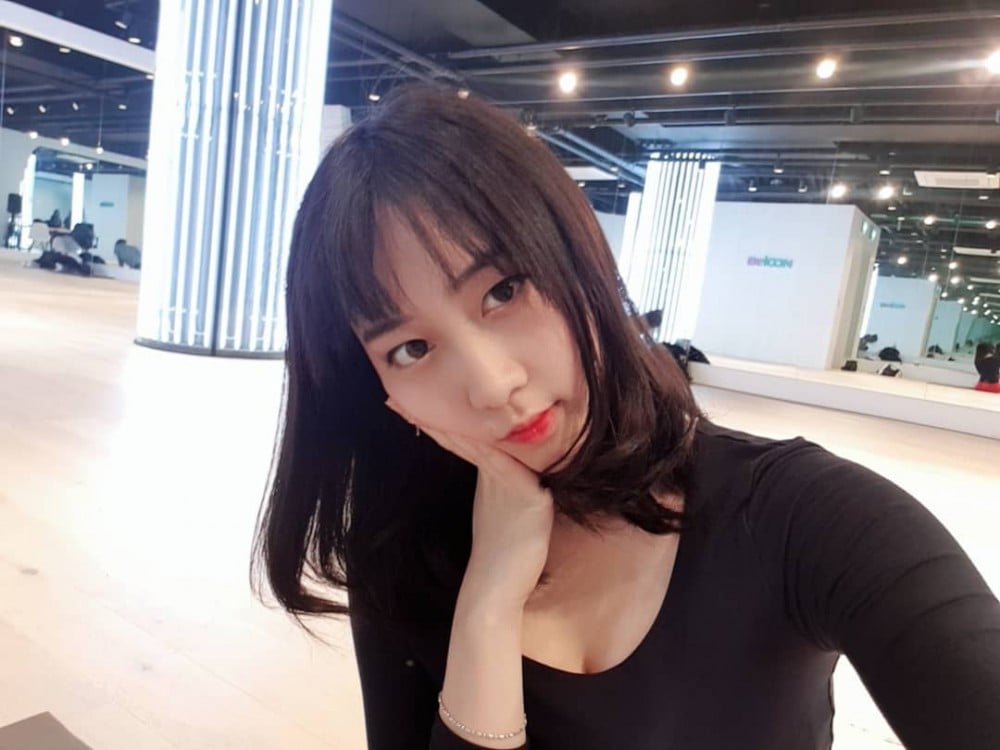 Since, my last article about Hyeme having dinner with a known bully. There have been some backtracking made by the bully. Namfon decided to put her two cents into the situation. You can see her tweet below.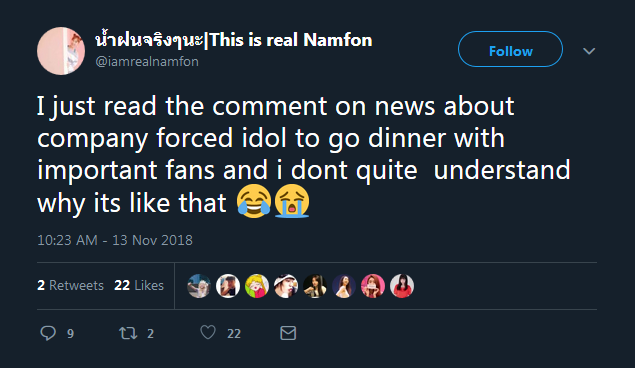 I find it very interesting that Namfon says that the bully is an important fan. It is quite interesting being that my sources have told her back in July about how this person is such a bully. My sources even linked her the tweets. My sources also told DR Music about the situation with the bully. Not like they care. You can see a bit of the conversation below.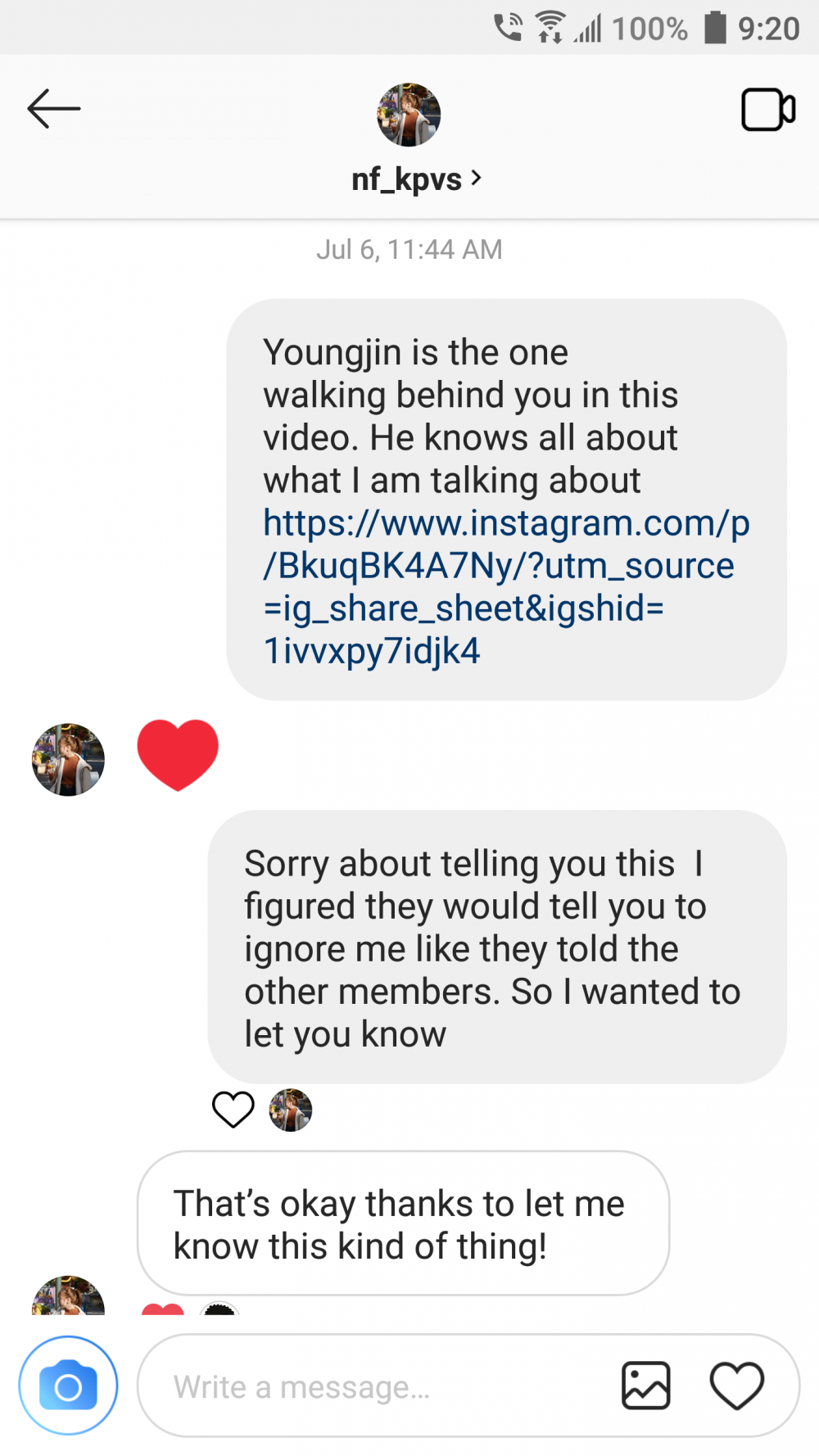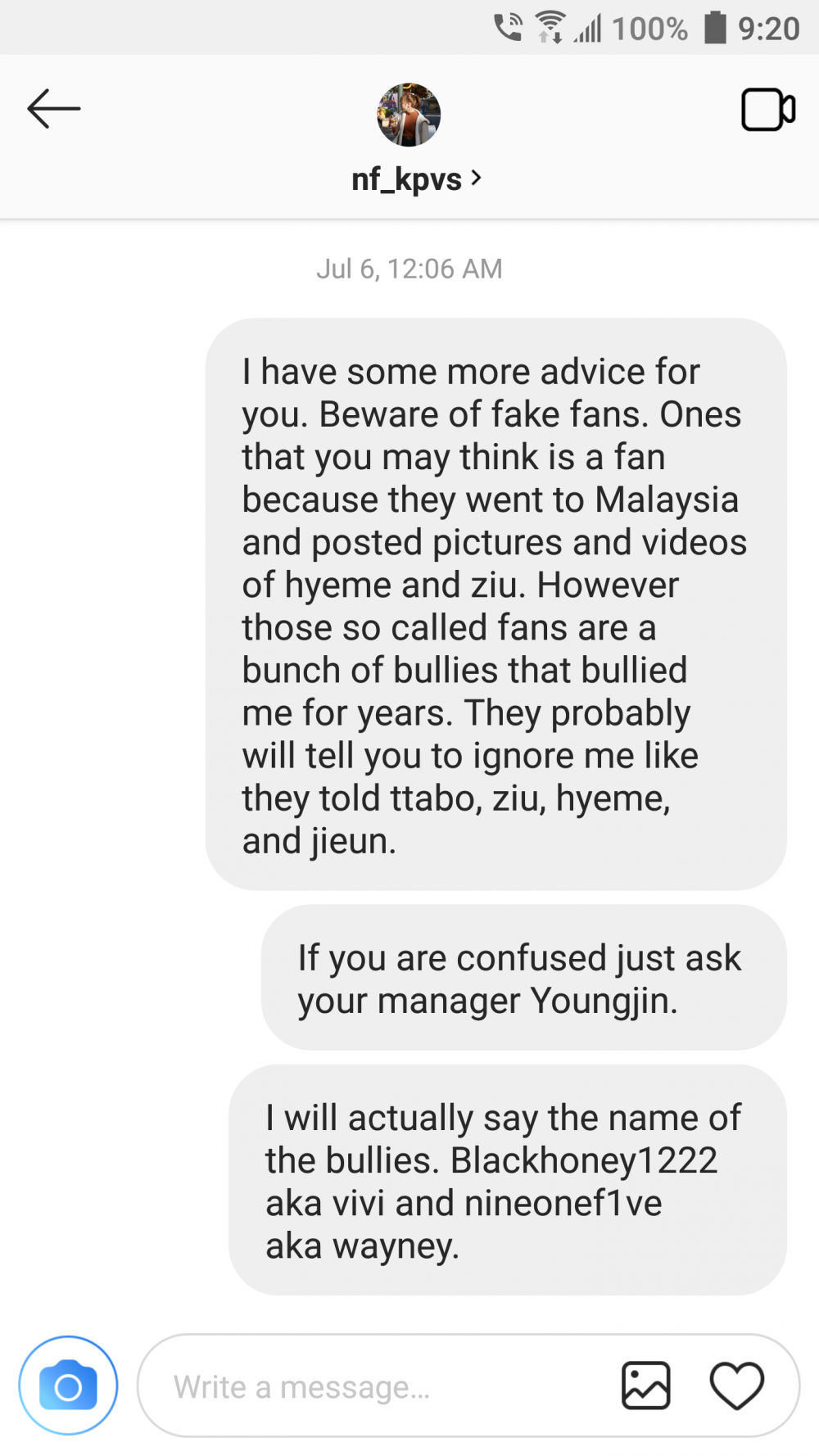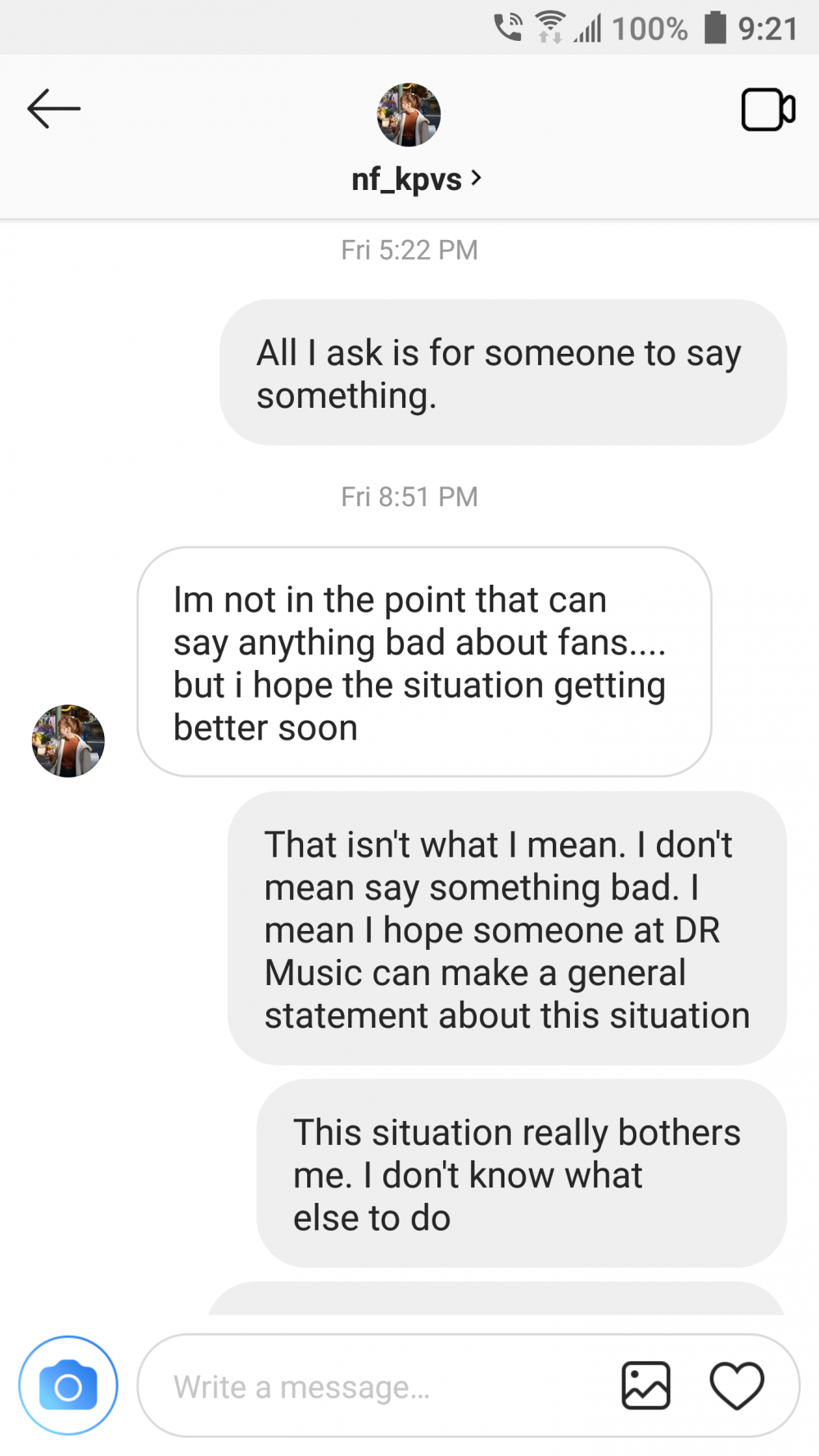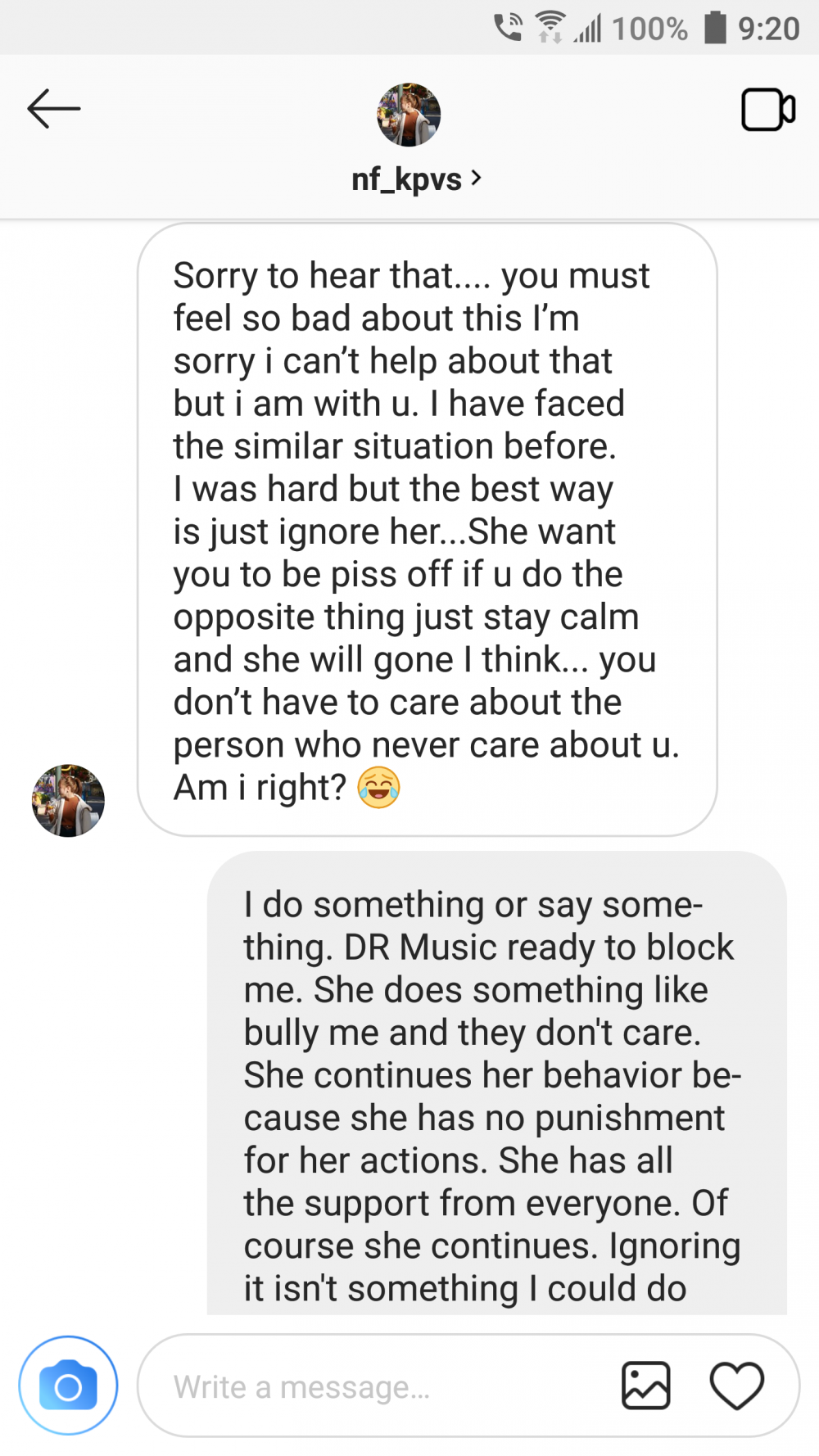 Namfon is the new member of Rania. She didn't get the chance to make a music show debut. Unfortunately, Namfon is more interested in being friends with the fans. Instead of doing what is right which is to not support a bully.
It is no surprise that she acts this way especially being that she is in DR Music. That company isn't known for being very professional.