VIXX's Hongbin has become the center of trouble after recently planning to greet fans through a live gaming broadcast.
According to VIXX fans, or Starlights, Hongbin decided to heed the request of numerous fans, as many found Hongbin's hobby of gaming entertaining and asked that the idol do more live gaming broadcasts.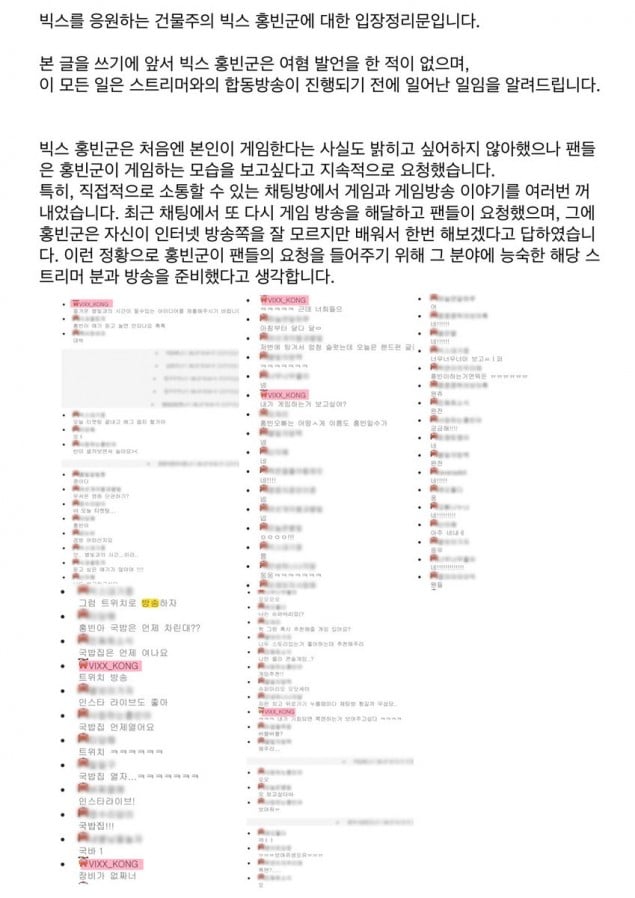 However, things went wrong when fans learned that Hongbin was planning to do a joint gaming broadcast in partnership with BJ Hong Bang Jang - a gamer BJ who previously caused controversy for his allegedly mysoginistic remarks. Some "fans" began directing negative, malicious comments toward Hongbin for the collaboration, leading Hongbin to block some users on SNS.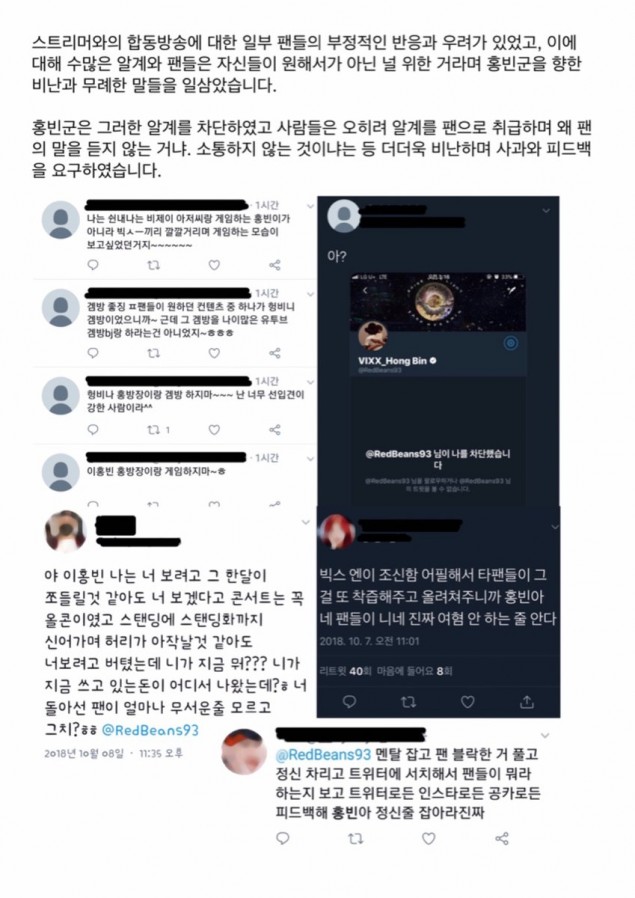 Later, Hongbin took to VIXX's official fan cafe to write a letter of apology for "worrying fans", where he stated, "First, I'm sorry. I thought that it would be good to do a joint broadcast with this person as I am a fan who has seen many sides of him, and so I felt that this person was a good person on many occasions through his broadcasts. I also felt that he would be able to give me advice on areas [of gaming] where I lacked. Because I am also well aware that live internet broadcasts are often seen with not very positive perceptions, I met him several times to discuss matters. After having long conversations with him, I grew more trustworthy of this person as he was even better a person than I'd worried about. Because I am sure that this person is a trustworthy person, I would like to create a good broadcast with him. I assure you I will have fun without causing discomfort! Once again, I am very sorry to have caused you worry."
Hongbin's apology unfortunately did not suit some "fans", as they continued to deride Hongbin with malicious comments and content, while also spamming BJ Hong Bang Jang's fansite with hate and threats.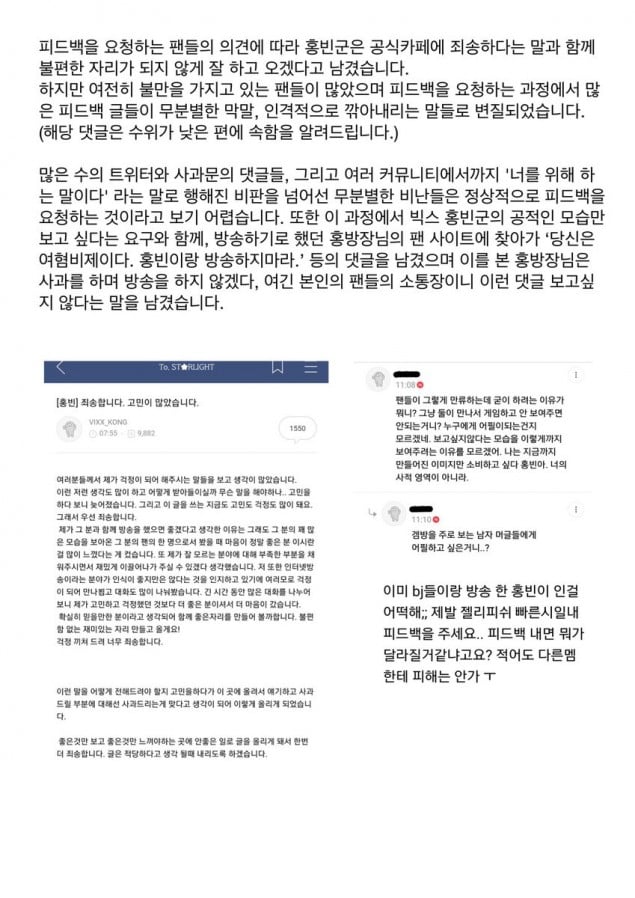 As a result of the above, BJ Hong Bang Jang apologized and promised that he would not be doing a joint broadcast with Hongbin. Despite the outcomes, some "fans" are still cyber bullying Hongbin with hateful comments and messages, attacking the idol by accusing him of "favoring mysoginism", "causing harm on the other VIXX members", and more. The issue has grown so out of proportion, that some members of the Starlight fandom have decided to send documents requesting Jellyfish Entertainment to take legal action against malicious commenters defaming Hongbin.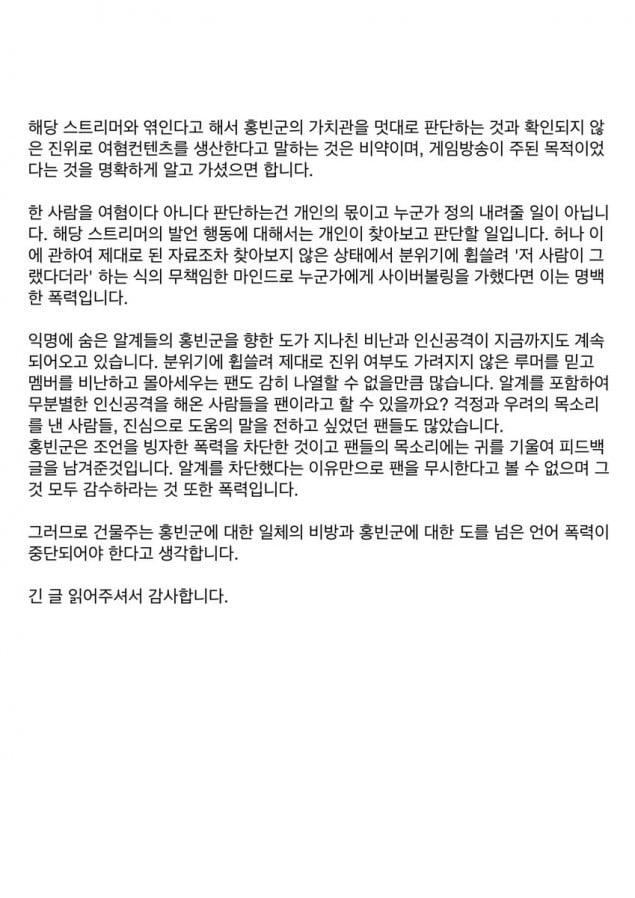 It seems Starlights are also sending Hongbin encouraging messages, saying, "Ignore the people who are cursing at you and mocking you, you don't need them. Please know that there are people who are cheering for you and are waiting for you", "Have strength and stay warm Hongbin!", "Believe in yourself Hongbin", "It makes me cry thinking about how painful this must be for him", etc.
What do you think about the issue?
Tip: Mr M