"SMILE, a social contribution brand of SM Entertainment, which dreams of a future where dreams can be raised through music and smiles together. The UNICEF Korea Committee, which is active for the 'SMILE' and 'A Happy World for All Children' 'Campaign. 'SMile for U' means SM 'SMILE' and UNICEF 'U' together. Through this campaign, we support 5,000 children in Vietnam to receive music education in a better environment." -SM Entertainment
SM Entertainment is having a fundraiser on Happy Bean on Naver.
*EDIT* The Bracelets Are Now Out Of Stock*
If you donate 15,000 won, you can also receive a bracelet with an SM artist's name on it as well as a card written by 1 of 9 artists.
(Here is a SHINee engraved bracelet)

There are multiple colors available for the bracelet too!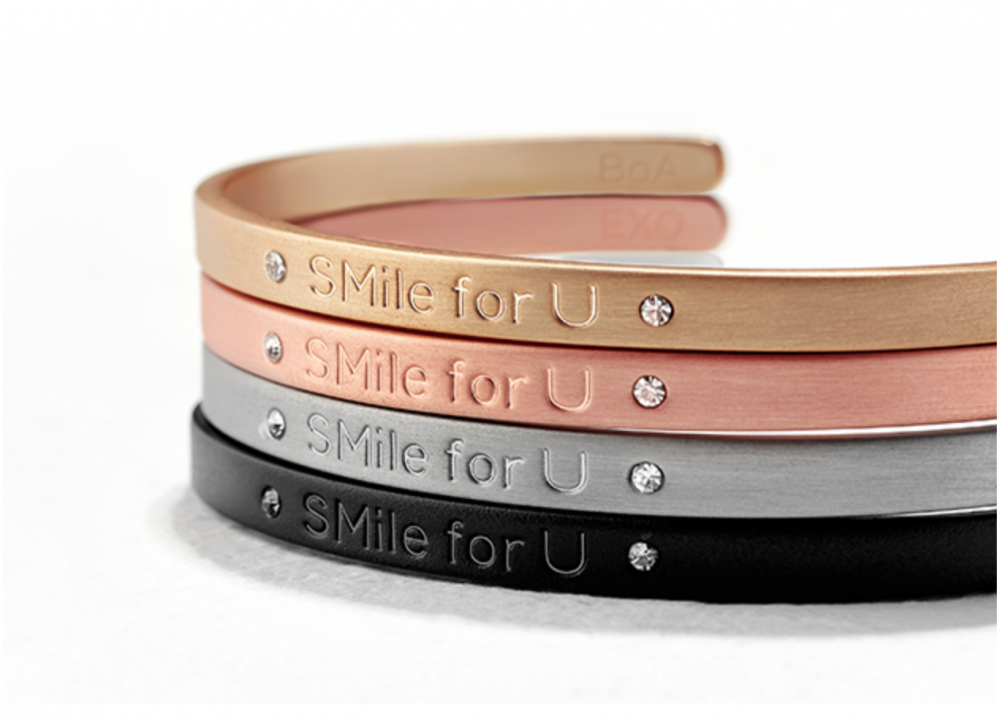 Here is what the written card looks like: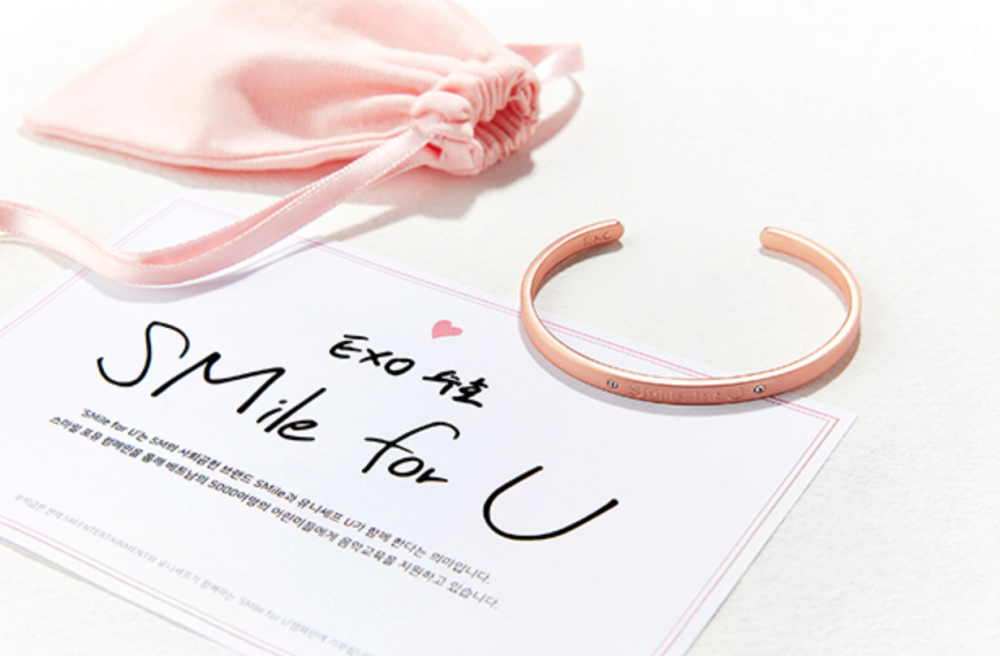 The artists that you can have engrave on the inside are: Boa, TVXQ!, Super Junior, Girls' Generation, SHINee, EXO, f(x), Red Velvet, and NCT. If you want to donate, here's the link: https://happybean.naver.com/crowdFunding/Intro/H000000148907
Donations end on November 6, so if you want a bracelet and want to help a good cause, donate soon!