Way too many things have started happening in episode 7 of '100 Days My Prince', and I'm not entirely sure if in a good way.

Personally, watching episode 7 after a full week of a break, I was very confused every time the scene abruptly changed from one event to the next. Beginning, often times, with a zoomed-in shot of a character's upper body rather than a bigger picture describing the setting, as an indicator of story transition.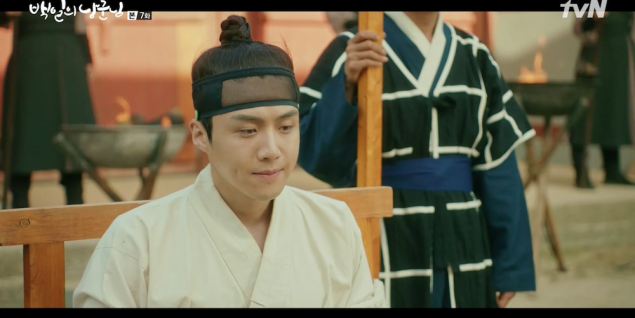 Yup, you all may be wondering why I've been caught and tied up like this. I am too, I am too...

So the royal police officer Jung Jae Yoon, whom we saw sneaking into the princess consort's quarters last week, all of a sudden makes his first appearance in episode 7 restrained by palace guards, as seen above. Now, it does take a while, but we do piece together that he was captured due to sneaking in to the princess consort's quarters when he wasn't supposed to be there. So our cunning, sweet-talking police chief has fallen into the hands of the royal advisors, notable our main antagonist Kim Cha Un. Caught in a life-or-death situation, Jae Yoon has no choice but to not only help Kim Cha Un and the other royal advisors discover the cursing "talisman" which the queen implanted in the princess consort's quarters, but he also lets slip that the crown prince left him a message to decipher after going missing.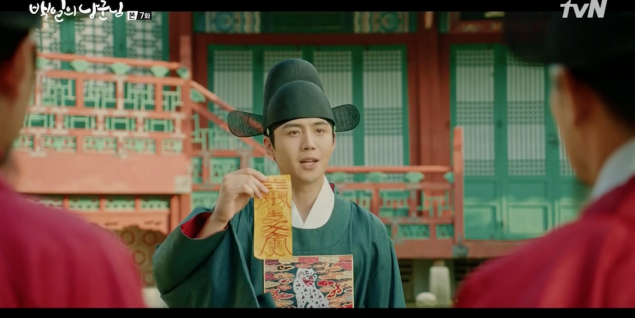 Do you people seriously think the queen putting this piece of paper under the princess consort's doorstep KILLED the crown prince??

And then, by some means or another, Jae Yoon manages to escape Kim Cha Un's death threats for the time being, even though we don't get to see how. Jae Yoon then pretends to hide the "message" from the crown prince at the popular gisaeng house (pleasure house), but of course, Kim Cha Un's man is unable to get ahold of the real thing.
So what is Jae Yoon up to, how did he manage to escape getting killed by Kim Cha Un on the spot, and what is his next move? Do any of you think there's a possibility that the witty, funny, and totally dreamy Jae Yoon might actually TEAM UP with Kim Cha Un and turn evil? Because that would be such a big NOOOOOOOOOOOO!!!!!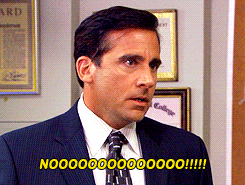 Meanwhile, our memory-less hero Won Deuk (played by EXO's D.O.) manages to successfully rescue his wife Hong Shim (played by Nam Ji Hyun) from the "thugs" sent by the village aristocrat, with a stick: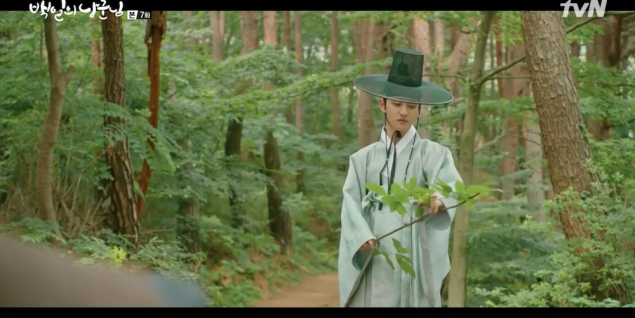 Don't mind me, just casually whipping up a nice "whip" to whoop yo behinds~
He shows off his hidden swordsmanship skills and impresses his wife, ya-dah-ya-dah-ya-dah, but the next day, the village's arrogant aristocrat orders the local governor to arrest Won Deuk and punish him for his "crimes".
Won Deuk and Hong Shim manage to escape trouble this time around, by a special cameo appearance from a "royal inspector" who happened to be observing the town since a few episodes back. The inspector arrests the village's corrupt officials, and things are finally back to peaceful times for our villagers... at least for this episode...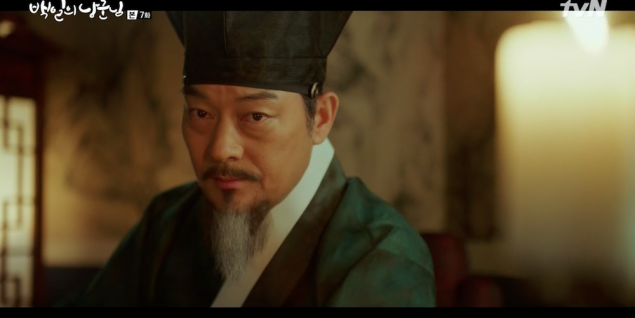 Evil stare #57, ready, set, action!

In the midst of Won Deuk and Hong Shim's little village trouble fiasco, Kim Cha Un is on the move with a lot on his mind, appearing every 5-6 minutes to give the camera one of his evil stares.

Kim Cha Un's underling, the black servant Moo Yeon (also Hong Shim's long lost brother), is edging closer and closer to finding traces of the lost crown prince Lee Yool in his sister's village.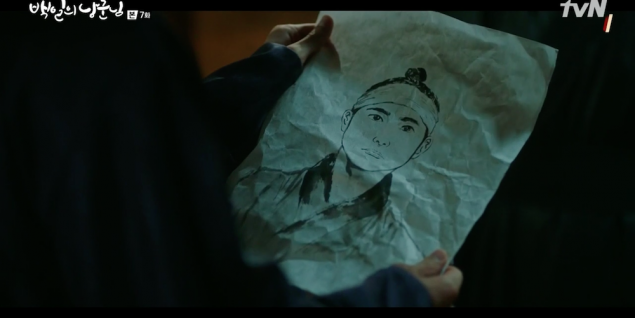 Must be a portrait of D.O. from his "MAMA" days.


Anyways, when I say a lot is happening all at once, I mean, it's all happening AT ONCE. As in, different scenes of different characters plotting their different agendas, flashing on and off the screen in 3-10 minute intervals with no smooth transitions in between, at all.
Like, why did this flashback of Moo Yeon threatening Kim Cha Un's daughter in order to negotiate his sister's life, happen in the middle of him going after sightings of the crown prince and the princess consort's pregnancy news?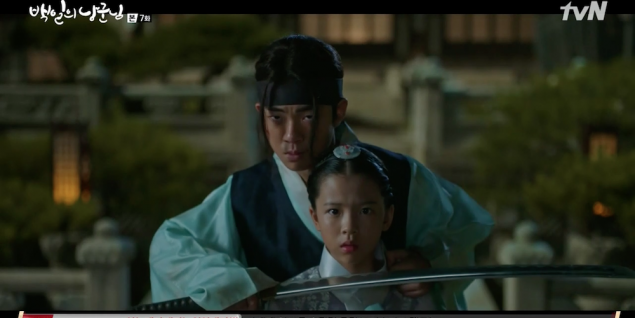 This shot right here clearly hints that there's a HECK of a lot more in the relationship between these two... ohhhhhh it's a-bout to get juicy.

So in another meanwhile, the big news that the princess consort is pregnant with the crown prince's child has spread all around the palace, including the King and the Queen. For the royal advisors, who have been trying so hard all episode to get the King to exile the Queen and the Queen's son as responsible for the death of the crown prince, this is good news. For the King? Well...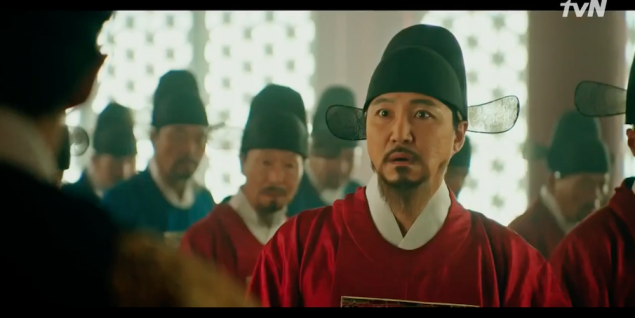 She got pregnant even though they were never seen in the same room together?! WHAT IS THIS SORCERY!!?!?!
We see the royal advisors and all of their followers bowing down to the King, congratulating him on the princess consort's pregnancy. And it's no coincidence that this scene is more or less a mirror image of the fateful night, when Kim Cha Un and his soldiers appeared in front of him with bloodied swords, declaring the man the "new King" of Joseon.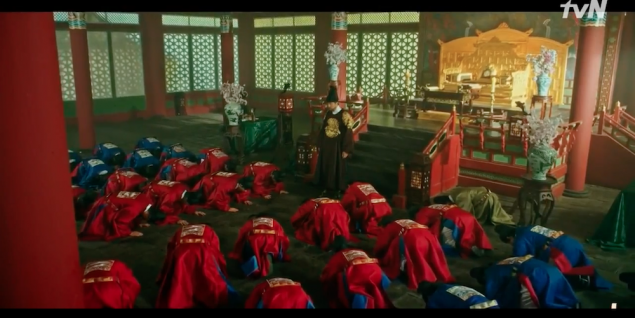 Everybody had to tie their shoes at the same time? Like, really??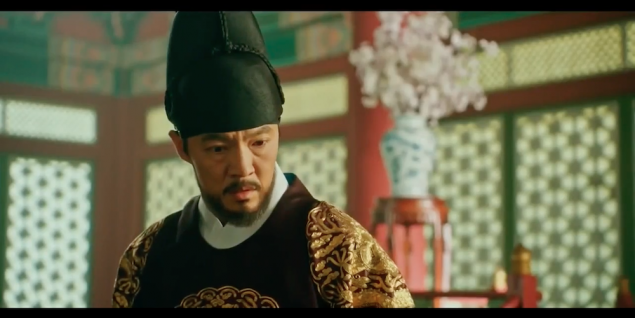 O.o

Just look at his expression as he looks down on Kim Cha Un, who is bowing his head deeply toward his "beloved" King. Oh no, the King definitely ain't just simply, "Happy" about the princess consort's pregnancy. As for what all could be going through his mind?
This is where the very brief scene of the Queen's son, the second prince Seo Won, comes in. Seo Won, who managed to earn a brief audience with the King before the advisors' meeting, seems to have convinced the King, that he's not the true ruler of this country. Now, that's a lot to unpack, and it's still a little unclear exactly what sort of role Seo Won will have in this business, but it's was one of the few good leads into where our plot may be headed in the next episode.
And last but not least, at the end of episode 7, we find Moo Yeon learning of the missing prince's whereabouts. Without any hesitation, Moo Yeon aims a bow at the prince's heart, fixed on killing him on the spot. However, his sister shows up in the field on the prince's opposite side, and by that time, Moo Yeon's arrow has already left his hands.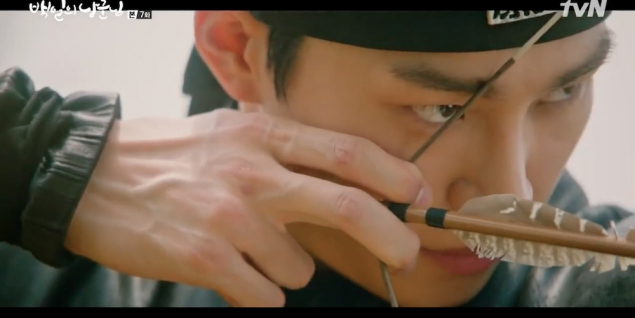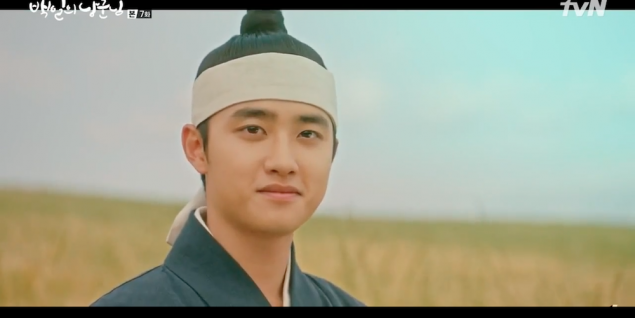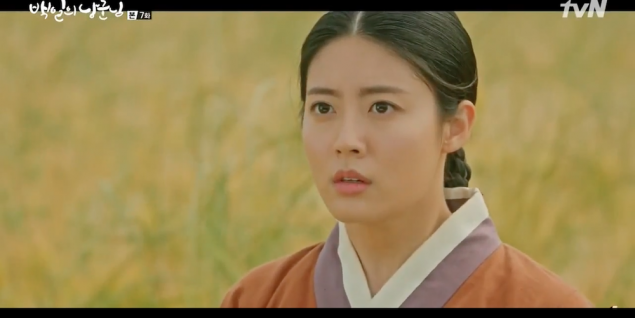 Will the arrow meet a mark? Most likely, not. But what will come out of this potential three-way encounter in episode 8, will be something to look out for. Honestly though, episode 7 really had me confused with all of those scenes thrown together in a rather mis-matched arrangement. I hope this pattern doesn't continue next episode.
SCORE


Plot......................................7/10
Performance.......................7/10
Pacing..................................6/10
OVERALL............................6.6/10