Netizens allegedly scooped out new evidence that
BTS
'
Jin
and
LABOUM
's
Solbin
might be currently dating.
Recently, photos of their respective groups led certain netizens to think that Jin and Solbin might be a couple. After
the incident
in which Solbin was accused of disrespecting Jin by acting casually towards her 'sunbae', some began wondering if there may be any clues leading up to possible dating rumors.
On August 30, both BTS and LABOUM were recorded for the day's episode of Mnet's 'M! Countdown'. As per usual, backstage photos appeared on social media, with all the members posing for a group photo to be shared publicly. What netizens noticed was the hand gesture of Jin and Solbin, because their 'Victory' signs made with the thumb and index finger were different from the gestures of all other members in the group.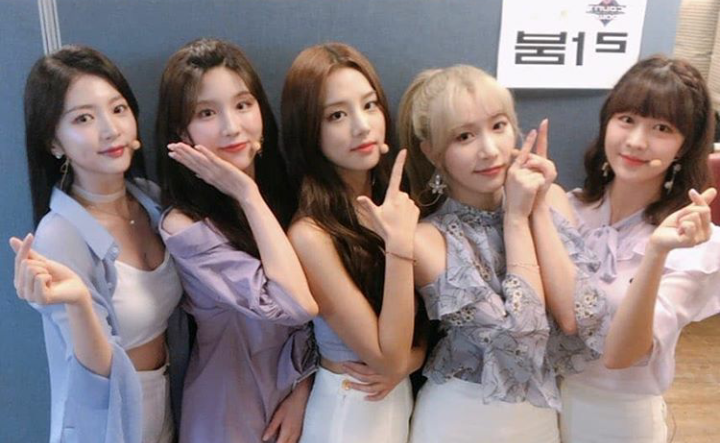 Upon seeing the photos, one netizen wrote, "They didn't do the regular 'Victory' sign...the two must have coordinated it in the hallway." Others, who also found these photos suspicious, shared: "These might come across as 'nothing' had Solbin not used informal language with Jin, 5 years her senior...", "Please don't make it obvious TT".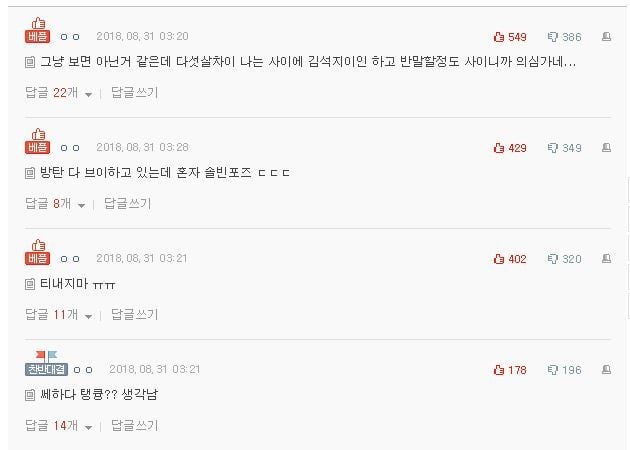 But, meanwhile, many others who saw the photos thought nothing of it at all. They commented, "This is the most ridiculous evidence! Are they trying to be funny, thinking that this is really proof that they are dating?", "Why are people actually being serious with these photos LMAO".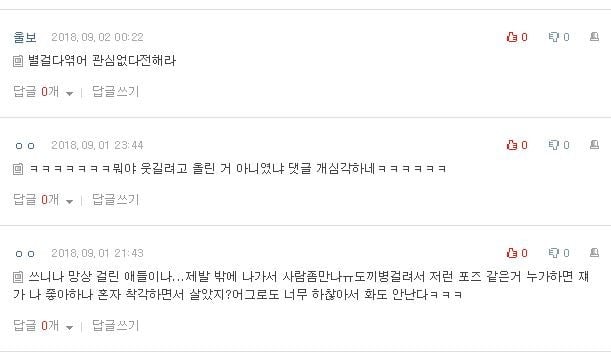 What do you think of the photos? Could these be real evidence or mere coincidence?