BTS
'
Jin
was captured visiting
LABOUM
's waiting room for
Solbin
.
On June 8, LABOUM members went live on Naver V app following Solbin's last MC appearance on KBS' 'Music Bank'. The live airing took place in their waiting room. Towards the end of the broadcast, someone knocks on the door. The LABOUM members seemed startled as they were on a live broadcast at the moment.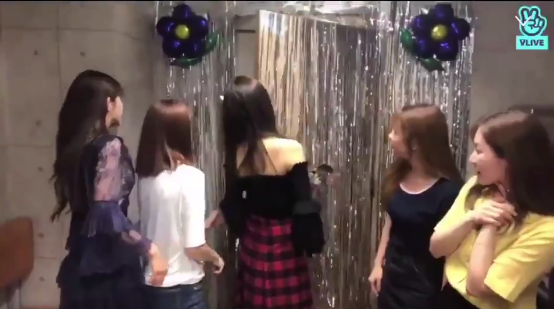 The person trying to enter LABOUM's waiting room was revealed to be BTS member Jin, who was the special MC of the day. He's not caught on camera but viewers could hear him saying, "You did well," to Solbin. 
Following Jin's unexpected interruption, LABOUM quickly ended the broadcast by waving their hands at the camera.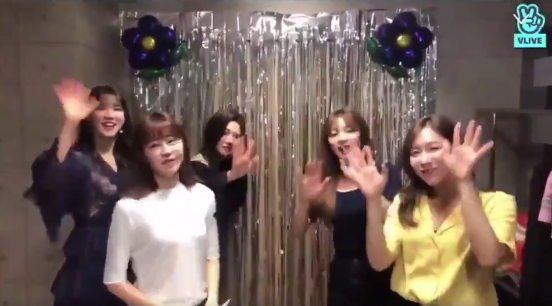 Solbin then rushed out of the waiting room, yelling, "Yah (or hey) Kim Suk Jin."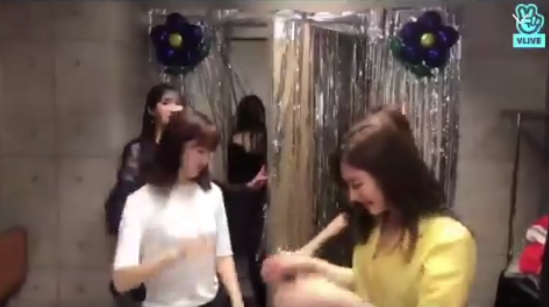 Netizens are finding Jin and Solbin's interaction very unexpected. Some are loving their friendly moment, while some are criticizing Solbiln for dropping her honorifics and calling Jin by his name when she's 5 years younger than him. 
You can watch the Jin x Solbin moment in the clip below. What are your thoughts on their interaction?