Dara
and
Park Bom
showed their unchanging friendship. 
On September 7, Park Bom shared a photo of herself via Instagram with the caption, "Thinking under the moonlight.."
Under the post, Dara commented, "What are you thinking about?", "Thinking about me?" To this, Park Bom replied, "Thinking about our 2NE1? lol", "mahalkitta (I love you)."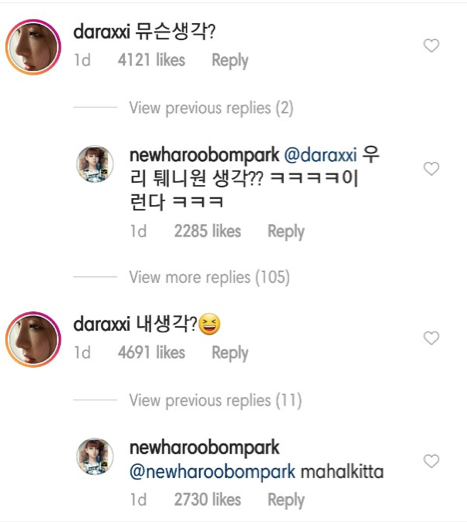 Fans are glad to see the former 2NE1 members' interaction, and commented, "omg!! Park sisters are back!!", "Bets reply ever", "They need to collab together."