A
TWICE
 fan has TWICE bursting out in laughter.
A fan had a hi-touch session with TWICE at 'KCON LA 2018'. When he passed by, he made Chaeyoung and Nayeon burst out in laughter.
It turned out he was wearing this shirt: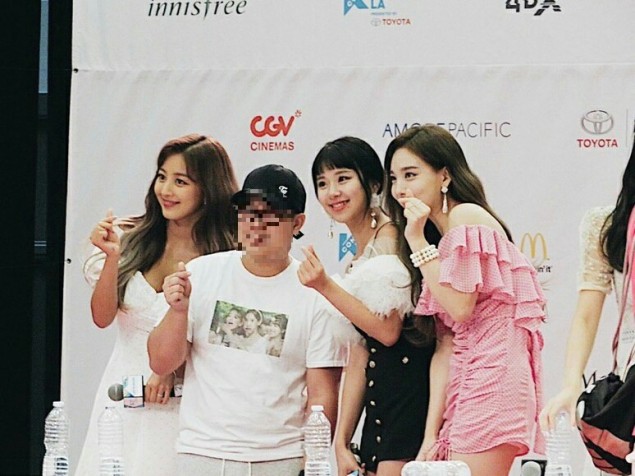 Which is Nayeon's 'ice chipmunk' scene from when TWICE made a promise to sing with ice stuffed in their cheeks if they won #1.
He sure made an impression with his outfit! Have you thought about dressing up funnily to get your idol's attention?