On August 4 and 5, Red Velvet held their second concert, "REDMARE" at the Seoul Olympic Park SK Olympic Handball Gymnasium. Prior to starting their second concert, the members participated in a press conference and shared their feelings regarding their comeback.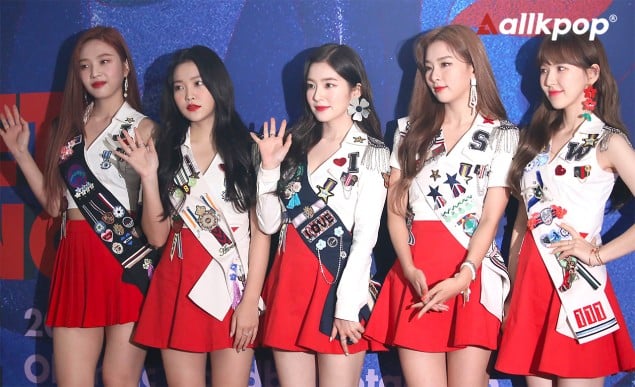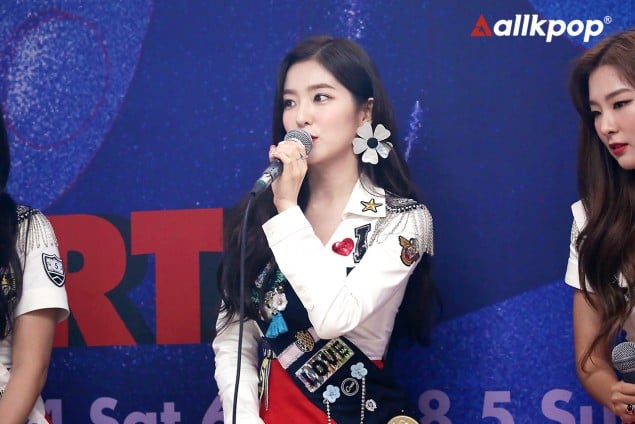 Irene began by introducing Red Velvet's fifth mini album, 'Summer Magic', which was released on August 6 at 6:00 p.m. KST.
"The title song for 'Summer Magic' is 'Power Up,'" said Irene. "The main theme of 'Power Up' is work hard, play hard. If Red Flavor starts off fun and exciting, this piece is more of a song that gets more addicting the more you listen to it."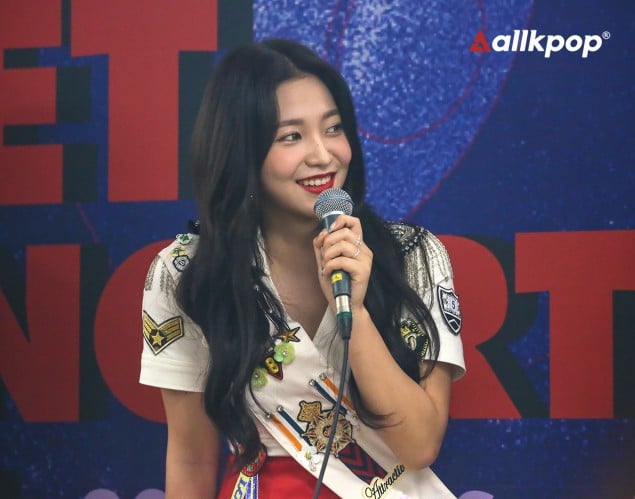 Yeri shared Irene's enthusiasm towards the title track, "Power Up," which she explained is very fitting for the summer season.
"When I first heard 'Power Up,' it felt like a song that would come out in a game like Tetris," said Yeri. "It's the perfect song to listen to during the summer."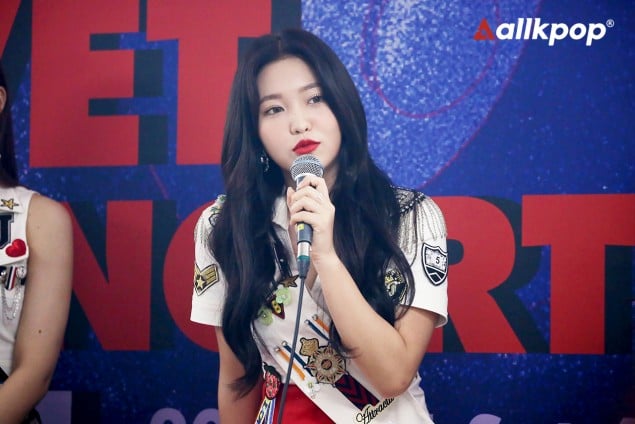 Wendy added that fans should particularly look forward to this album because they added in a special surprise. One of the seven songs in the album will be the greatly awaited English version of "Bad Boy!"
"Since it's our second summer album, we tried to add in a lot of cool and refreshing songs," said Wendy. "We hope you can beat the heat while listening to our new album."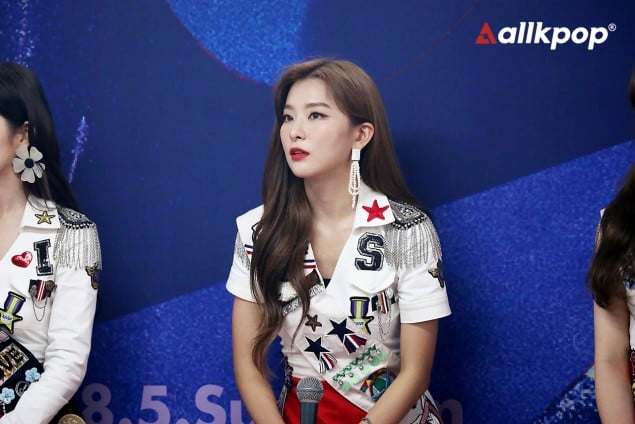 While there is great anticipation for Red Velvet's summer comeback, the members admitted that they do feel some pressure because of the great success of their previous summer title track, "Red Flavor."
"I personally liked our previous summer album, 'The Red Summer,' a lot so I did feel some pressure while preparing for this comeback," said Joy. "While I was recording, I experimented a lot with the pitches and tried to find the best tone and mood for this album."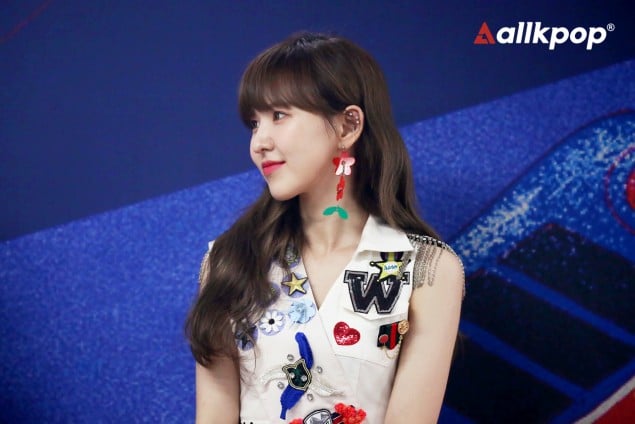 Wendy also shared some of the same burdens as Joy. To overcome the pressure, she listened to a lot of music, particularly the new title track, "Power Up!"
"The more I listened to 'Power Up' I felt a different energy than 'Red Flavor,'" said Wendy. "While I was preparing this album, I felt like I was getting energy by listening to 'Power Up,' While 'Red Flavor' is more fresh and fruity, 'Power Up' is a song that gives you strength and energy, just like the title."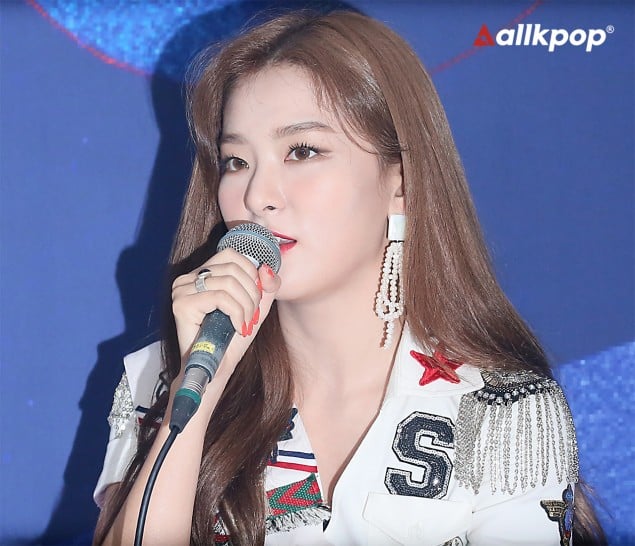 With a Red Velvet comeback, you cannot forget the choreography. The members presented a live demonstration of their cute and fresh point choreography for this comeback.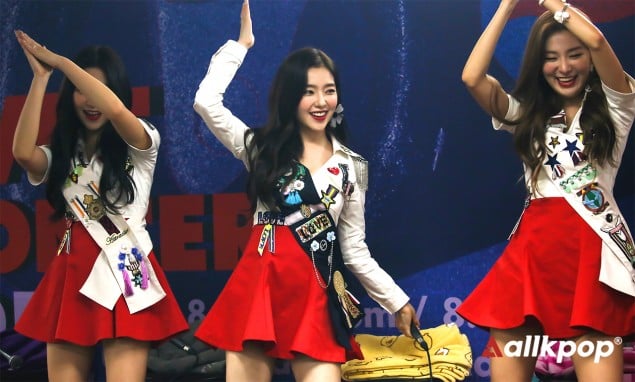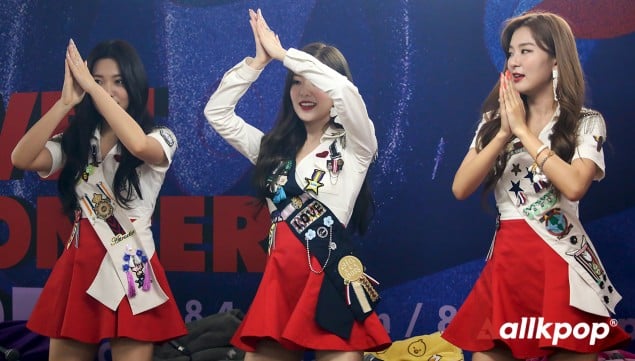 "The first point choreography is a rocket/baby shark move," said Irene. "We have two other point choreographies. There is one part in 'Power Up' where the lyrics go, 'ba- banana ba- ba- banananana.' Here, we make a banana shape with our hands. For the last point choreography, we make a wave motion to represent the ocean."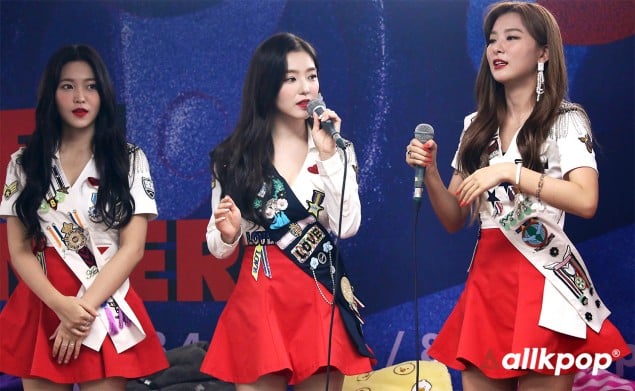 Thankfully, the members explained that they did not find the unusually hot weather challenging while preparing for their comeback. In fact, Joy explained that she is completely fine with the extremely high temperatures.
"To be honest, I don't hate the hot weather," said Joy. "When I practice, I tend to sweat a lot, which is actually rather refreshing. Rather than having a hard time because of the weather, I think it was harder for me that there wasn't enough practice time."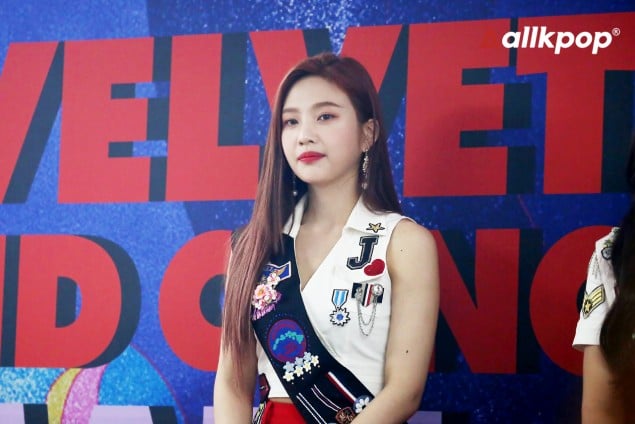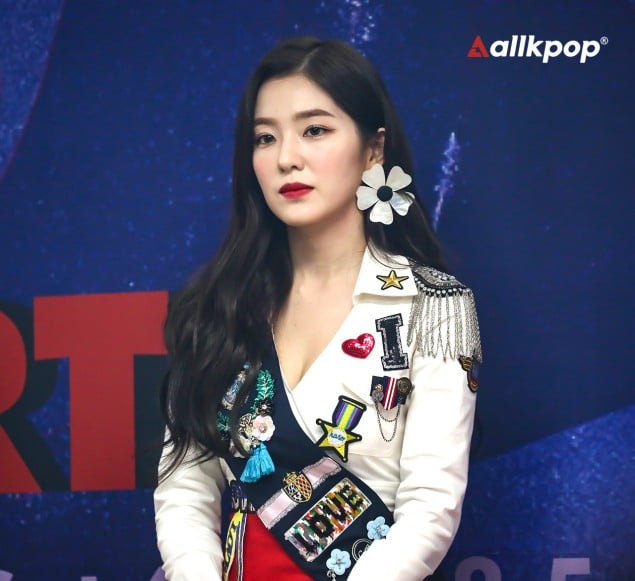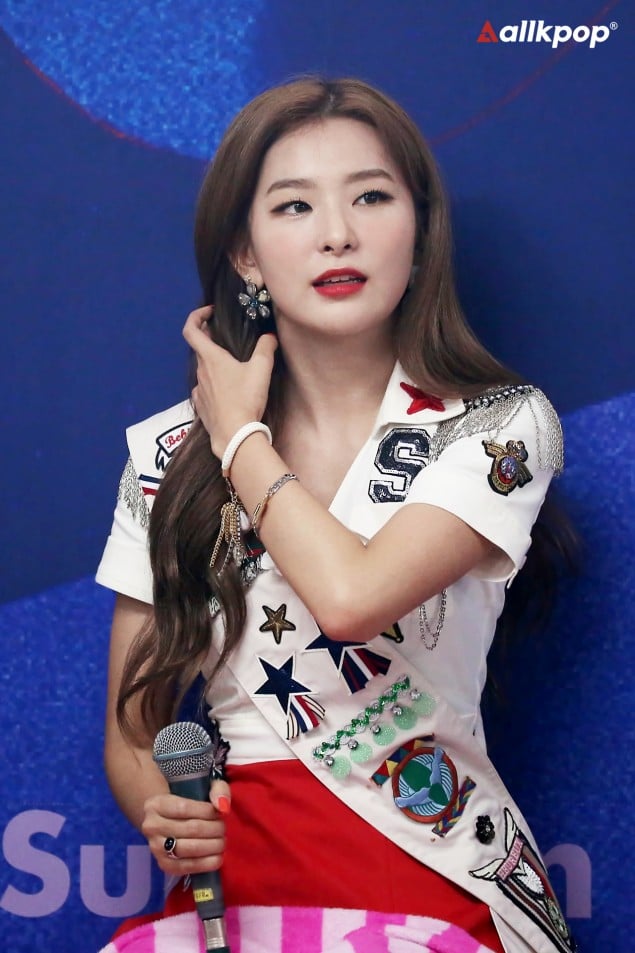 ---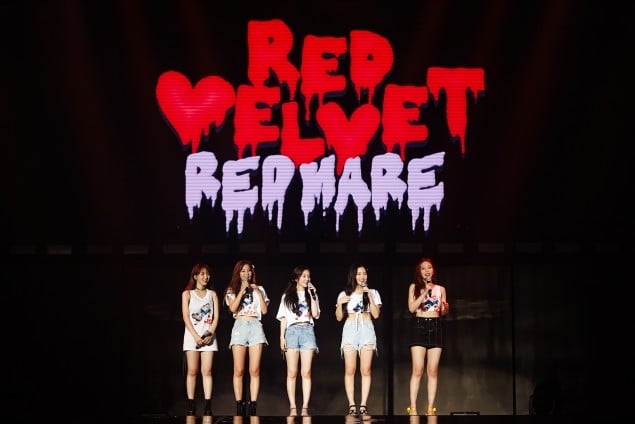 The "REDMARE" concert was split into 5 sections: fantasy adventure, amazon, parade, horror adventure, and the real world. In each section, the members showed off their unique characteristics and charms.
Irene's personal favorite theme was the second section because the members were all able to transform into animals.
"The second section is fun for us to perform and also fun for the fans," said Irene. "Joy becomes a baby chick, Yeri becomes a pink unicorn, I become a bunny, Seulgi becomes a bear, and Wendy becomes a puppy."
There was never a moment during the sold-out concert where the members' lacked energy. The fans' cheers and fan chants filled the large stadium. Fans seemed to particularly enjoy the live performances of the songs from Red Velvet's new album "Summer Magic"!
Enjoy "Summer Magic" for yourself below with the "Power Up" MV and photos from the concert!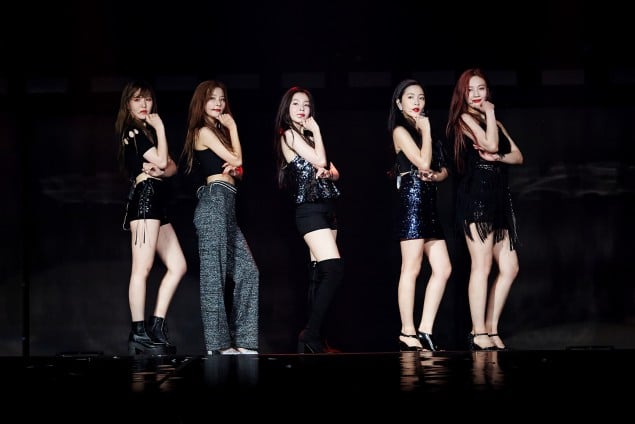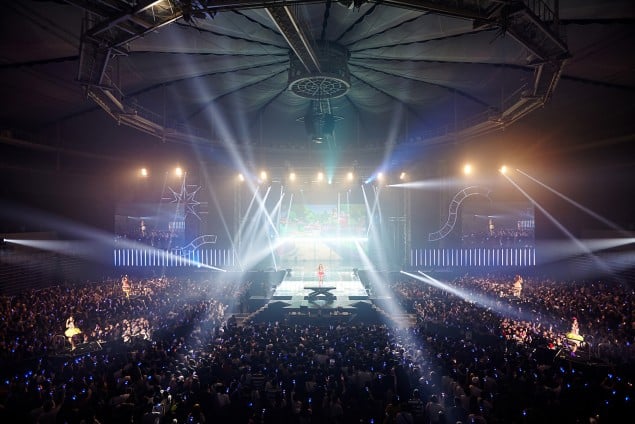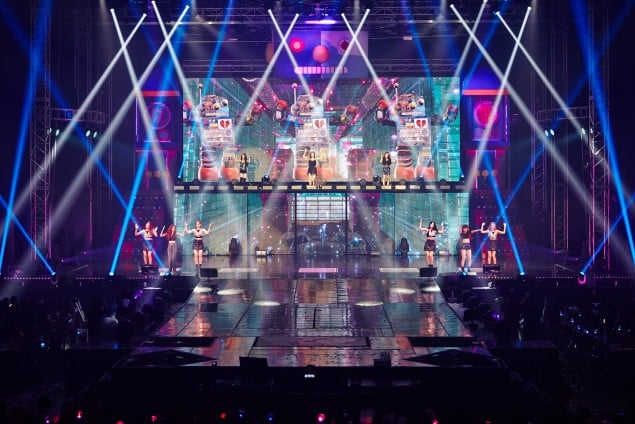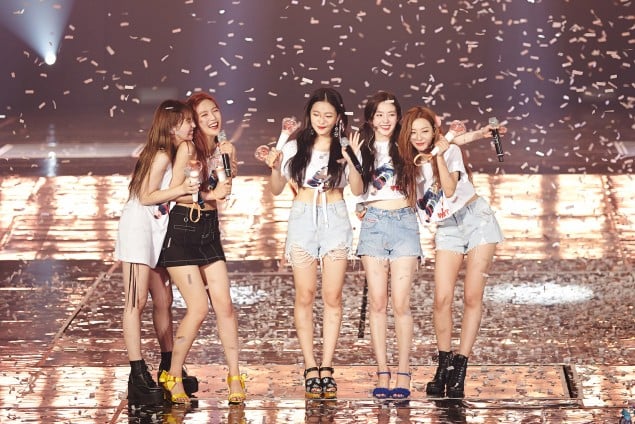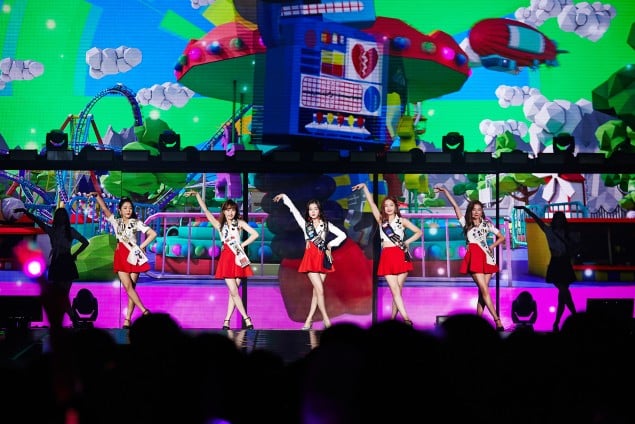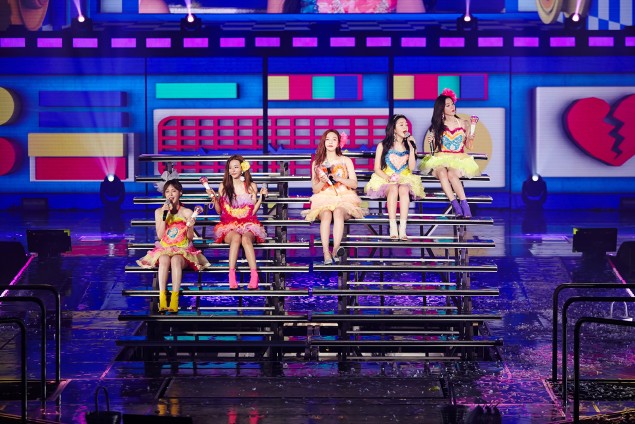 Photos: Seokyung Noh