It seems ASTRO fans are outraged with the alleged way that label Fantagio handled the members' surprise appearance at their ongoing photo exhibition 'Rise Up', on August 24.
Despite the exhibition site being a very close-quartered space, the ASTRO members filed inside with fans who happened to be visiting the exhibition at the time, as you can see below.
Controversy arose when fans who weren't able to catch ASTRO during their surprise visit claimed that this visit was unfair to all fans who have been waiting direly to see ASTRO promote in Korea. Some said, "Communicating with fans? That stuff is supposed to be done inside boundaries, like on SNS or V Live..? They all but had a miniature fan meeting there, so what's the point of paying money to go to fan meetings now TT. If you go to the exhibition, they pose for you and sign for you for much less the cost", "This is 100 times fatal for ASTRO. If this kind of unwarned behavior continues, who would remain a fan??? Who would buy their albums, go to concerts, and buy photobooks?? All you have to do is pay like 90 cents to see them up close", "Typically, don't idols visit exhibitions after it's ended, in secret? You have no manners for fans, Fantagio", etc.
It seems the issue escalated even further when one fan account shared close proximity photos of ASTRO's Moonbin on the second floor of the exhibition, despite the fact that during ASTRO's visit, the second floor was reportedly off-limits.
The above photos fueled to the ongoing fire surrounding ASTRO's surprise visit, and the uploader was accused of having inside relations with ASTRO's staff. Some even accused the uploader of having inside relations with the ASTRO members themselves, despite being a fan.
When other fans began attacking her, the uploader deleted the close-up photos of Moonbin and refuted that the photos were actually taken by someone else who had already been upstairs during ASTRO's visit, not herself. She also wrote, "How can a personal fan have contact with the idols she fans over?... If I have such relations with them like you guys accuse me of, then why would I be running all over the place looking for the boys during their music show recordings, trying to get a glimpse of them..."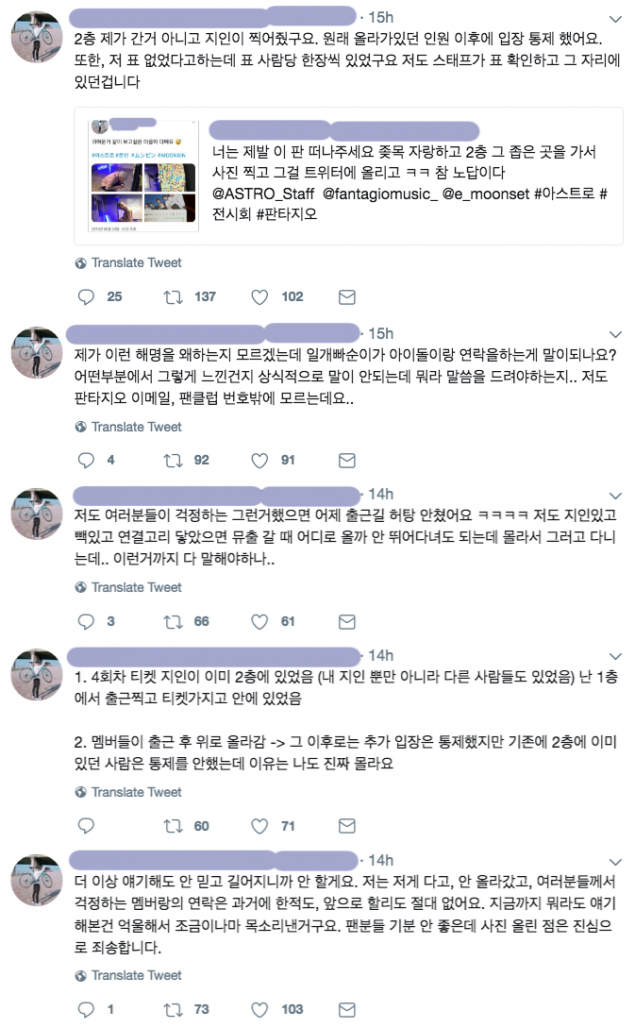 Around the same time frame, other rumors arose that some displayed photos from ASTRO's exhibition have already been sold to "inside buyers" for discounted prices.

In response to the fans' growing voices of complaint, Fantagio issued an official apology for the "discomfort caused to fans without intention". The label also denied the rumors that photos from the exhibit were sold in advance, and assured, "We are looking through each and every comment that fans are leaving as feedback for the exhibition."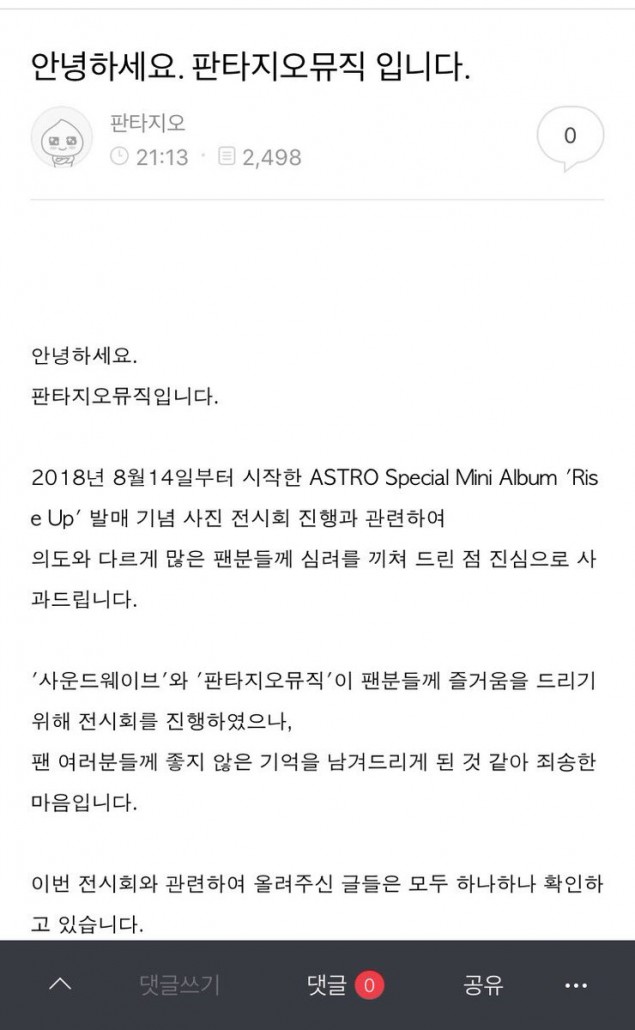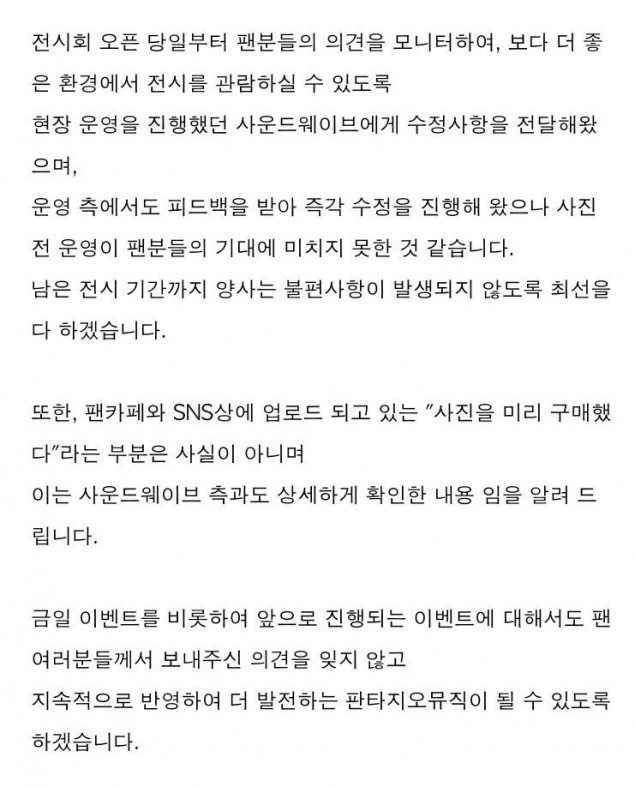 However, even after Fantagio's apology, over ASTRO 33 fansites have now placed a "Rest" on their activities - meaning the fansite will not partake in any fan-related activities such as sharing fantaken photos and content with others online, going on a temporary hiatus.