Surprise surprise, BTS's V is in his own, unique world again, doing things that netizens can't understand... what's new?
Recently, one netizen found, V's "shirt is stuck again kekekeke" and wondered, "why did he take the picture like that with his shirt stuck?"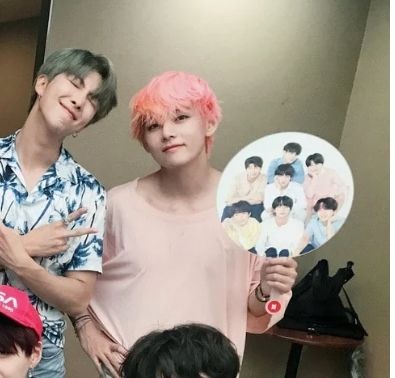 Because the above photo isn' the first time that V's shirt "got stuck" in such an awkward position: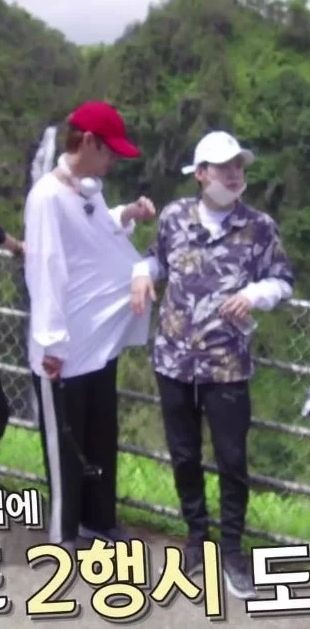 But even in the second photo, fans noted that V didn't try to remove his shirt from its awkward position, standing there and waiting until the shirt magically became "unstuck" by itself...
You might be wondering, "Why do his shirts get stuck like that?", because netizens are wondering the same thing. They said, "He's thinking, 'If hyung notices he'll do it for me'", "He's such a clutz kekekeke", "He is seriously such a weird and strange character kekeke", "Where is it even stuck in the first pic kekekeke", "Why is his face so peaceful kekekeke", "Just tell him that it's stuck!! Kekekeke", and more!