Netizens are amazed at the growth rate of
Song Il Kook
's triplets!
Through a recent photo, netizens expressed shock at the current appearance of actor Song Il Kook's triplets. Back in 2008, Song Il Kook had married a non-celebrity court judge Jung Seung Yeon. Famous for their past appearances on 'Superman is Back', their children -- Daehan, Minkook, and Mansae -- are still at the center of attention among the public.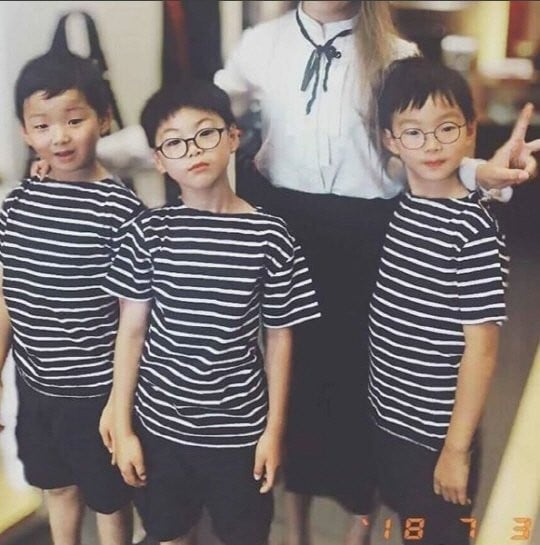 As of 2018, the boys are seven years old (in Korean age). In the photo, the triplets are all wearing the same striped T-shirt and black shorts, which the netizens found most endearing. Judging by the date, the picture had been taken on July 3 of this year, only about a month ago! 
Upon seeing the photos, netizens compared the boys' height rate with their father's. Song Il Kook, whose height is around 185cm, would not be surprised to find his sons grow as tall as he, as netizens say.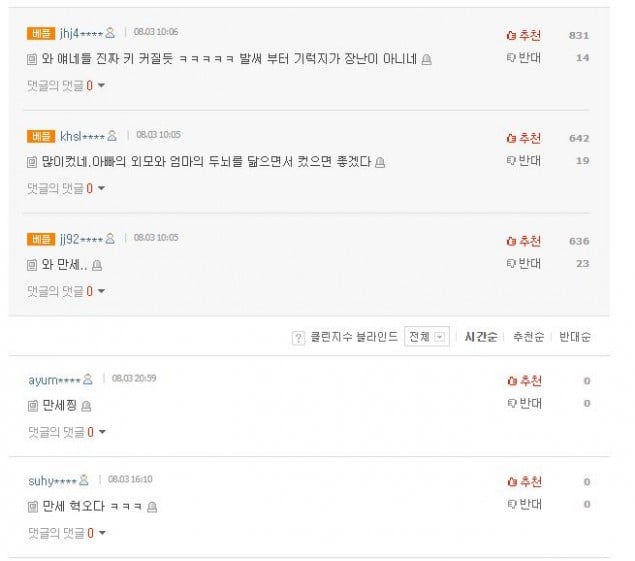 Some top comments related to the photo read: "Wow...their heights are no joke...I think they will grow super tall in the years to come." "They have grown a lot. Hope they get their father looks and their mother's brain." "Wow....Mansae." "OMG, Mansae looks like Oh Hyuk."

What are your reactions to the photo? Do you remember the days when the boys were just cute toddlers?