BIGFLO
's
Sungmin
is under fire for his behavior during
Red Velvet
's encore stage.
On August 24, a member of the male group BIGFLO was criticized by many netizens after an air of 'Music Bank'. On the day's episode, Red Velvet won #1 and prepared to perform their encore stage. In that moment, however, netizens found BIGFLO's Sungmin walking right in front of Red Velvet, waving to the fans and allegedly blocking Red Velvet from view.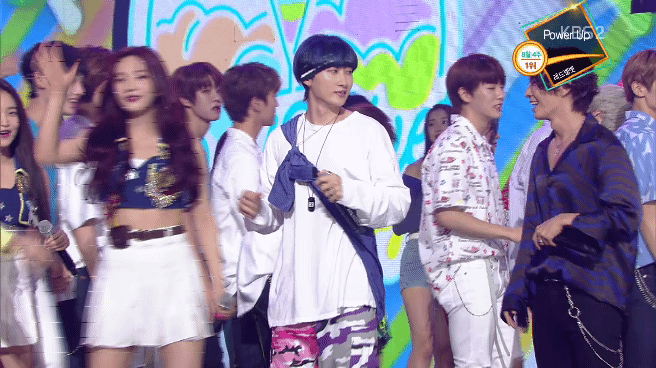 Many netizens found his behavior "disrespectful" or "rude", as the spotlight of the encore stage should always be on the winners. Furthermore, as Sungmin was the only member from BIGFLO who had walked across in front of them, certain netizens found his independent actions as "questionable".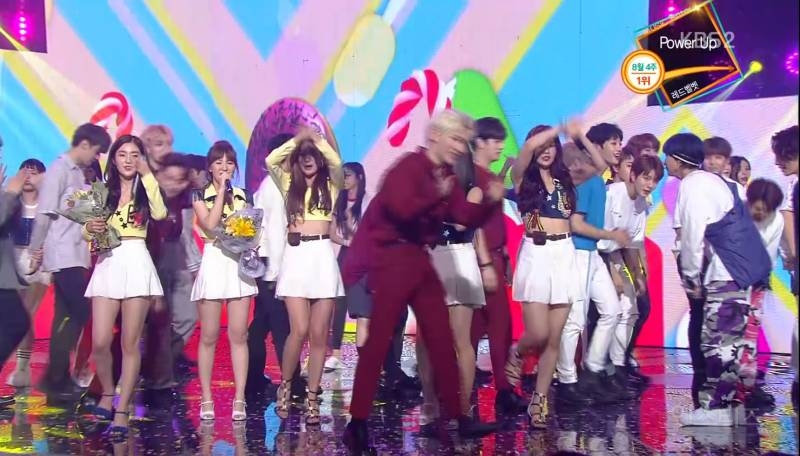 However, others also commented that Sungmin's behavior might have been purely accidental. One netizens wrote, "I'm a fan of Red Velvet but it seems like that was unintentional! He didn't saunter across slowly but tried to walk fast, and he probably wanted to goodbye to all the audiences." "Those encore stage moments are always so chaotic...I would understand..."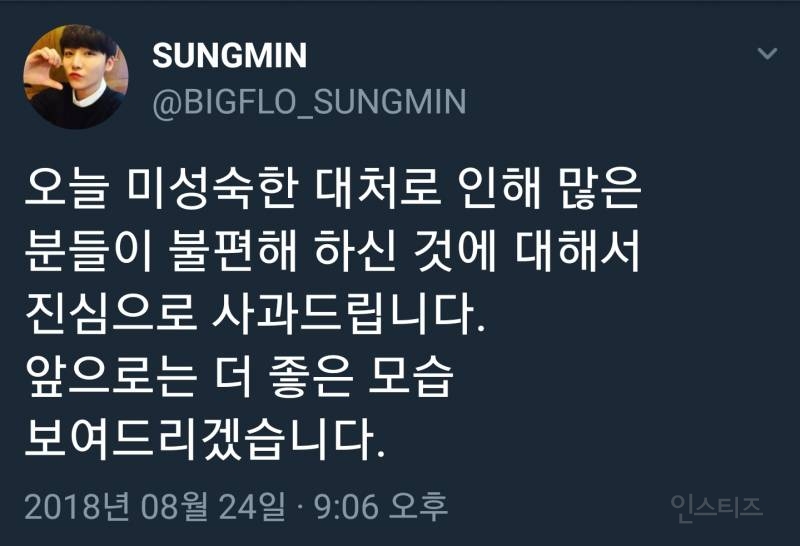 After the spread of the controversy, Sungmin took to Twitter and apologized for his behavior. He wrote, "I am sorry that many people felt uncomfortable due to my immature handling of actions today. I will try to show a better side in the future." However, when fans of BIGFLO began to leave comments defending him, other netizens and fans of Red Velvet expressed fury towards the singer's apology.



Despite the differences, most netizens agreed that the act was a careless one, which should have been best avoided. What do you think of this issue?