TM88
took to his SNS for more interactions with ARMY about
BTS
.
Since July 11th, the famous record producer TM88 began tweeting and retweeting messages about BTS on his official Twitter. After announcing that
he wants to "find"
Suga
, TM88's possible affiliations with BTS went viral among fans and onlookers.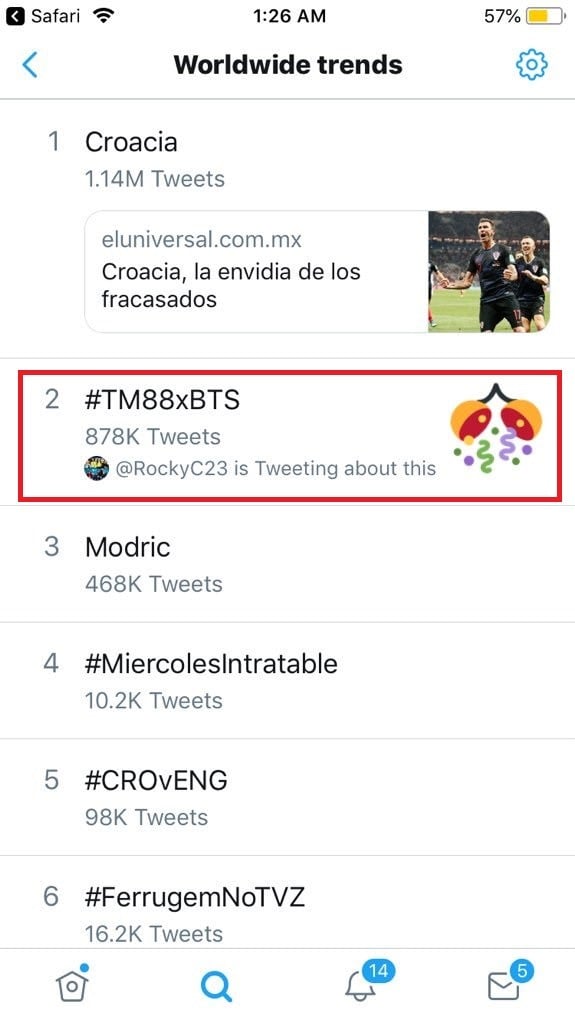 Towards fans, he responded with optimism regarding collaborations, his interest in their music, and the fan power of ARMY. On the other hand, to a particular Tweet that doubted TM88's interest in BTS for their music, he wrote, "What?! Nah son the first song I heard was '134340' which made me look for more music."
Furthermore, the famous producer expressed approval of BTS' other songs, such as "Outro: Tear".
TM88 is the producer for many award-winning rappers and artists, including 
Drake
, 
Gucci Mane
, 
Young Thug
, 
Wiz Khalifa
, and 
Travis Scott
. 
Could we await a possible collaboration between TM88 and BTS as well? Check out some Tweets below!