The official SNS of Daegu city accidentally retweeted a video of an idol.
On June 30, the
official Twitter
run by the city of Daegu accidentally retweeted a post dedicated to
NU'EST
's
Baekho
. Although the post was deleted shortly afterwards, onlookers screen-captured the moment instantly and spread it among netizens. 
Many speculate that the admin behind this Twitter, a public employee of Daegu, is a fan of Baekho. While managing multiple accounts, the worker had accidentally retweeted the post on the city's account, instead of on his/her fandom account. As the post was retweeted during the weekend, fans also surmise that the worker had been on the page by chance, during his/her off-hours.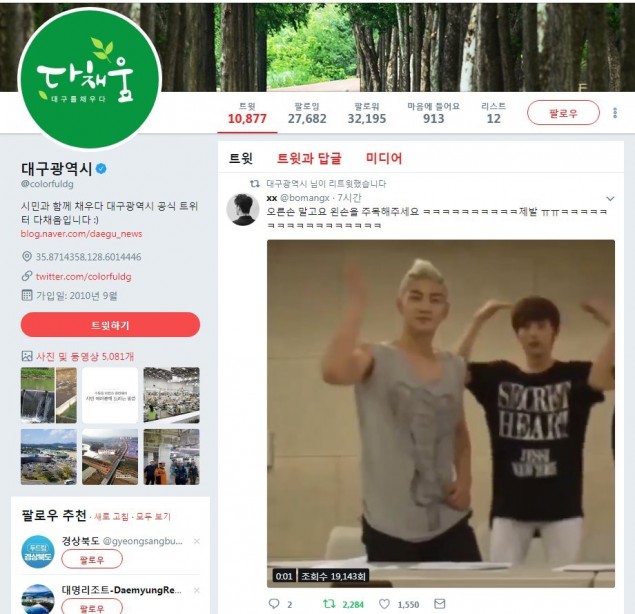 Comments read, "Omg......a fellow L.O.V.E....what do we do????" "The fandom identity of Daegu city's admin has been revealed..." "This happens to me all the time! It's only an accident! Hwaitting, city of Daegu!" "I feel bad though...will she/he get suspended for this?"
Has this freak accident ever happened to you before?