Lovelyz
 has caught attention for adopting
Candy
.
The girls met Candy through a variety show where they took care of 3 shelter dogs that were abused in a breeding factory. The three came were rescued after a fire at the factory. Because the dogs come on TV, the dogs are mostly quickly adopted after broadcast. However, Lovelyz decided to adopt Candy, who was old, had a heart disease, and constantly had its tongue sticking out because it had all its teeth pulled at the factory.
The girls recently brought Candy out to the world on their way to 'Music Bank'. Candy was also featured in the girls' latest MV "That Day".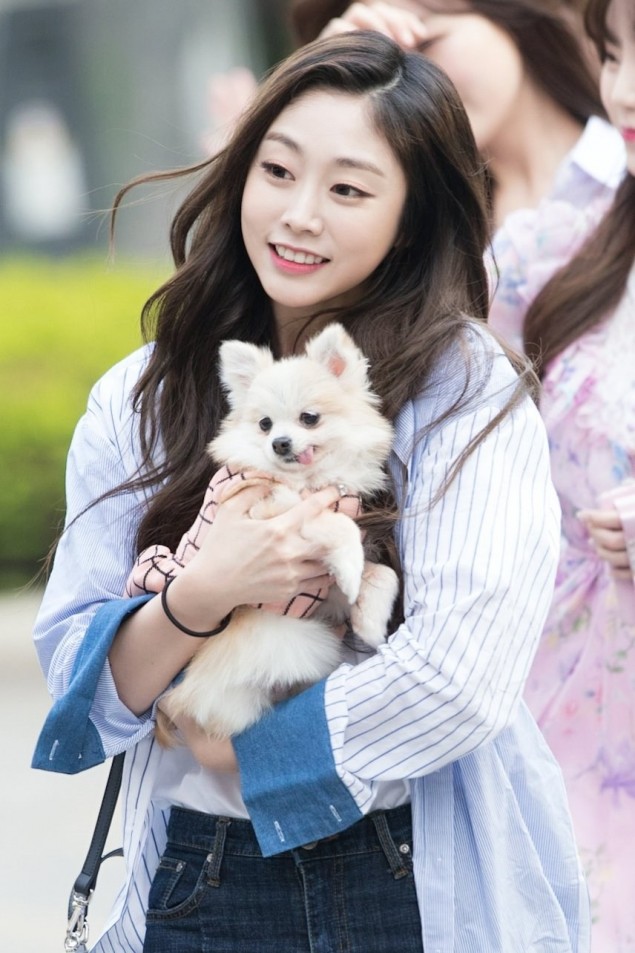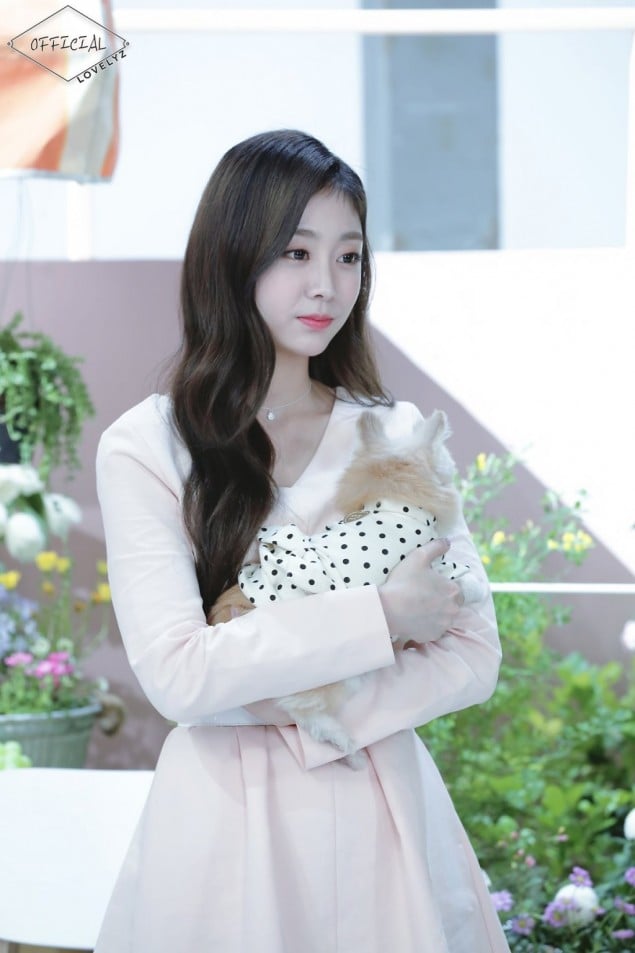 Netizens were touched to hear the story, and to see how much love the girls were showing Candy. Many left comments such as, "Just like their album title, I hope Candy can heal, too," "This is so nice to see. I hope Lovelyz does well!", "Lovelyz is all pretty and their personalities match their faces", and much more.
Hopefully we see more of Candy!