'
School Rapper 2
' found its winner on the last episode.
Out of the top 5 contestants, Kim Ha On (also known as HAON) took first place with an overall score of 579 points. After finding out the winner, fans, producers/mentors, contestants took to Instagram to congratulate Kim Ha On. Out of all the comments, one stood out which was from Jay Park.
Jay Park wrote a short but strong message, "How's H1GHR MUSIC? kekekeke." As many are aware, Jay Park founded both AOMG and H1GHR MUSIC, two companies that have been excelling in the Korean music industry through their creative, unique music style.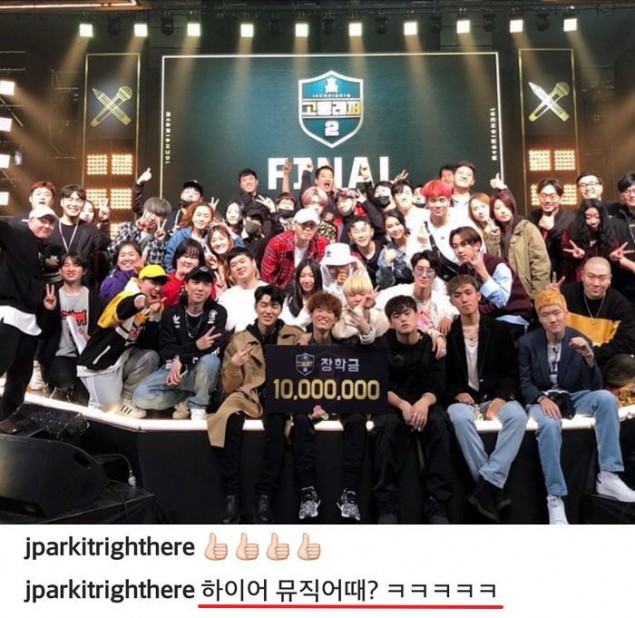 Many are speculating there is a strong possibility of Kim Ha On joining the hip-hop label especially considering the fact that the rapper was part of Team GroovyRoom, the producing duo under H1GHR MUSIC themselves, in 'School Rapper 2'. Additionally, back on April 7 during the 'HIPHOPPLAYA FESTIVAL 2018', Jay Park gave both Kim Ha On and Lee Byung Jae (VINXEN) a chance to stand on the stage for a special performance of "Bar Code", a hit from the survival show.
Would you like to see Kim Ha On (HAON) and/or Lee Byung Jae (VINXEN) join hands with Jay Park?