Daewon
,
Habin
, and
Harang
of
BNF
had a sincere talk with '
International bnt
.
The members opened up about their tough journey to debut. Daewon revealed, "I made it on the audition, trained for 7-8 years, and was selected as one of the debut members for the group VIXX, and I even dormed with them."
He continued, "I was on the Mnet survival show 'MyDOL' and my debut was confirmed but I decided to leave because the environment was much different than what I expected."
Daewon explained, "At the time, I didn't have a cell phone and was unable to contact my parents. I was tired from the long training period. So then I enlisted in the military and spending two years there made me realize that the training life was actually not that difficult."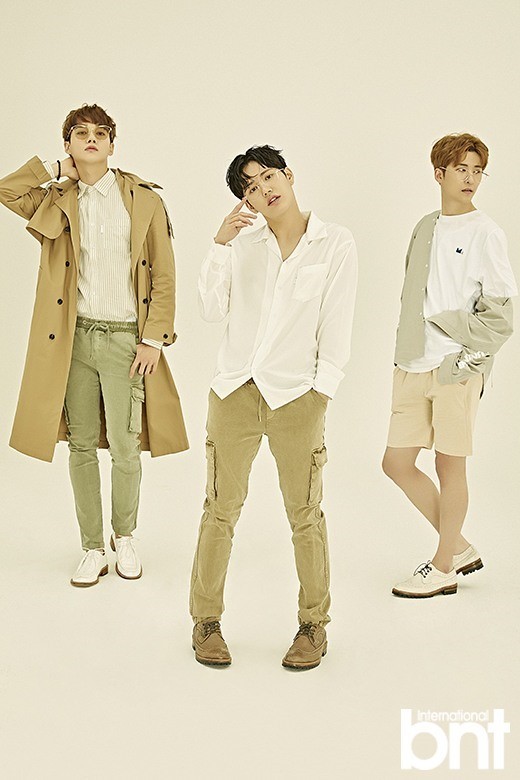 When asked how he felt watching VIXX promote while he was in the military, Daewon replied, "To be honest, I was envious and also a bit upset with the members. Looking back at it now, I think things have naturally flown according to their destiny."


Next, Habin talked about his pre-debut days. He stated, "I started training under JYP Entertainment when I was in elementary school. I left the agency after 3 years of training because my voice changed (through puberty)."
He continued, "I had many memories with Kikwang hyung, Min, Sunmi, HyunA, Jun.K hyung, Sunye noona, Jo Kwon hyung, and Park Jae Bum hyung but it's unfortunate that I wasn't able to see them after leaving the agency."