Seungri
's new solo album is more than halfway complete!
On April 19, Seungri gave an update on his solo album via an Instagram story. With a selfie of him recording in the studio, Seungri captioned, "Solo album 60% processed."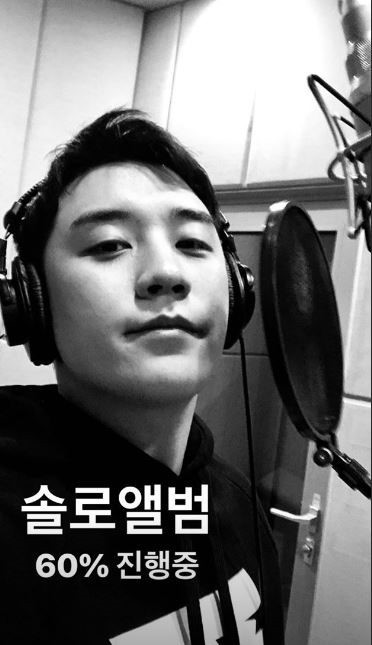 The last time Seungri greeted fans with a solo release was back in 2013 with the album 'Let's Talk About Love'. Finally, after 5 years, Seungri is getting ready to come back with new solo work.
Stay tuned for more updates on Seungri's solo comeback!