It's
EXO
Xiumin
's birthday!
For his special day on March 26 KST, EXO-Ls took to Twitter to celebrate by helping #HappyXiuminDay trend #1 worldwide. Fans have been congratulating the artist with some photos of their choice, including some goofy and hilarious moments.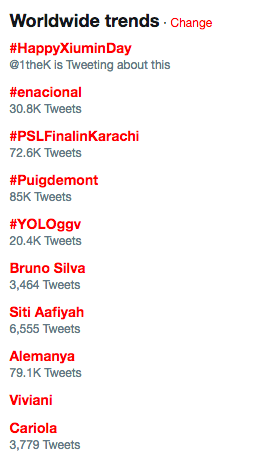 Additionally, according to tips, Xiumin posted a message on EXO's fan club website thanking everyone for the sweet messages he received. What caught everyone's attention the most, however, was a clue of some sort hinting at EXO-CBX's comeback. Check out the image below and see if you can figure out the mysterious code!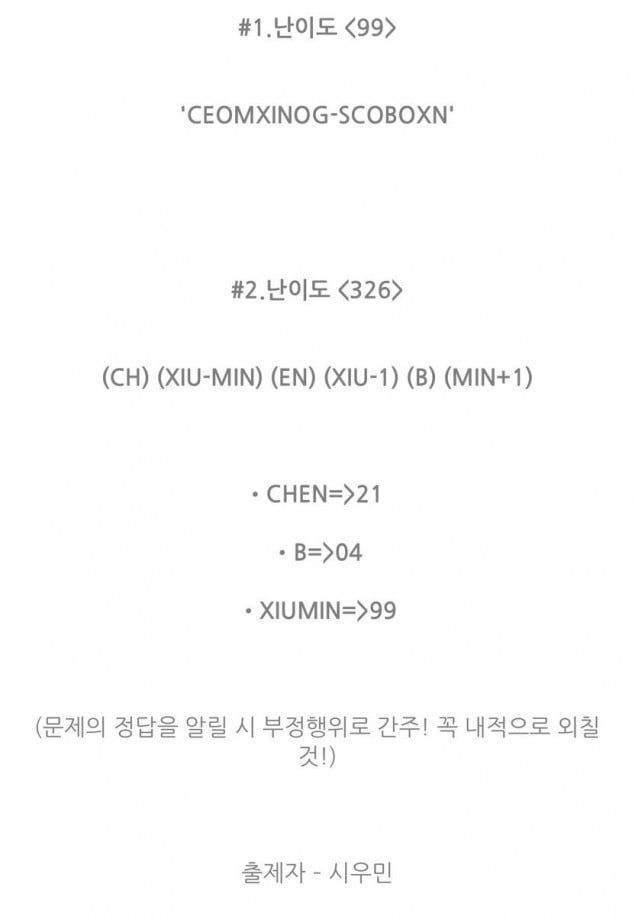 Some people believe EXO-CBX's comeback will be on April 10.
Happy birthday, Xiumin!