We enter the second week of MBC's new romance drama 'Great Temptation'. The master seduction plan has officially begun. A LOT more funky relationships happened in episodes 5 & 6, so without further ado, let's dive right in to what those new relationships are!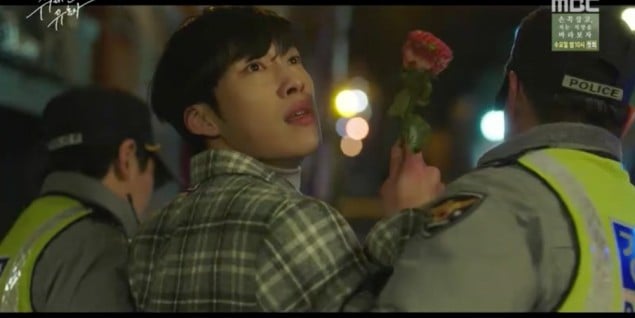 I swear I'm not a crazed ReVeluv sasaeng, I SWEAR!
To begin with, I'll organize what relationships our main characters are involved in. Choi Soo Ji (played by Moon Ga Young) is angry at the world. She's angry about her mother marrying her best friend's father, and she's angry at her ex-boyfriend Lee Ki Young. So she sets up a master plan to make Lee Ki Young miserable by breaking the heart of his supposed "first love" Eun Tae Hee (played by Red Velvet's Joy) while also foiling Lee Ki Young's plans to get engaged to the rich daughter of Sam Young Food Group, Park Hye Jung. 
This is where her two, very attractive male best friends come in. Kwon Si Hyun (played by Woo Do Hwan) gets the job of seducing, then eventually breaking the heart of, Eun Tae Hee, and this job will also play a role in proving to Si Hyun that he's worthy enough to be Soo Ji's husband. Soo Ji and Si Hyun believe the best way to get their parents to call the wedding off is to get married themselves. Meanwhile, Tae Hee is under the impression that her best friend Ko Kyung Joo has a crush on Si Hyun. (That's what we all thought last week too.) But it turns out, Kyung Joo has a crush on Soo Ji's other attractive friend, Lee Se Joo (played by Kim Min Jae)!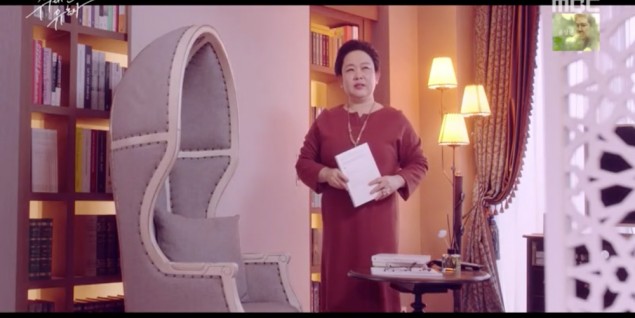 Rich people have the weirdest chairs.
Se Joo now has a new job assigned to him by the mastermind Soo Ji. He has to appease Tae Hee's friend Kyung Joo. That... doesn't go so well for him, these episodes 5 & 6. Let's touch on the club scene that happened in episode 6. Why did Se Joo react so impulsively, seeing Soo Ji in trouble? He then later regrets the fact that he used violence, voicing his fear that he might turn into his father. He confesses these things silently to his mother, who is in a coma in the hospital. I think we can make a guess here that his father's violence may have caused his mother's coma. But was violence really the only thing Se Joo wanted to hold back at the club? Or does Se Joo... have some deep, suppressed romantic interest in Soo Ji?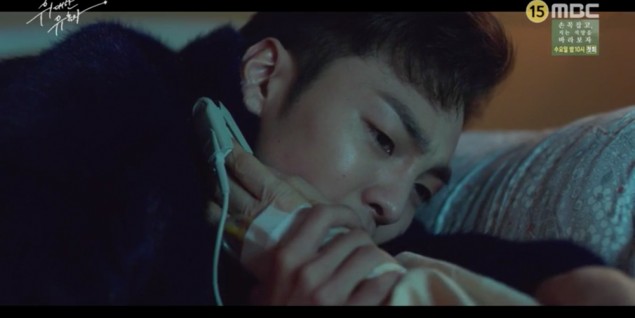 Major props to Kim Min Jae here for this scene and his ACTING!
In the case that Se Joo does in fact like Soo Ji, the love arrow here ends up pointing in some really weird directions. One point I'm really not clear on is the cupcakes. Why DID Lee Ki Young send Tae Hee those cupcakes? Does he really like Tae Hee? Forreals? Because I have the antagonist image of Lee Ki Young very vivid in my mind from last week's episodes, I can't help but suspect that there might be ulterior motive here, too.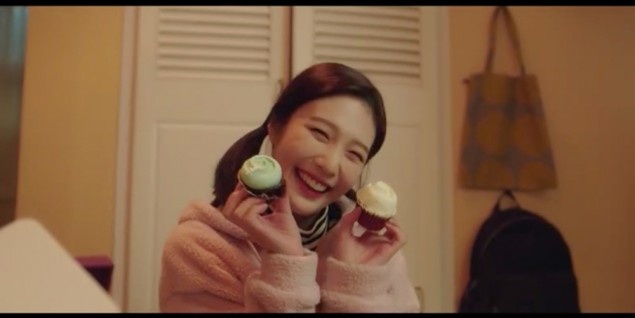 Oh hey look, a Red Velvet cupcake! He TOTALLY aimed for that. 
And Oh lordy lordy don't even get me started on this crazed adult love triangle(?)! Literally every time Si Hyun's dad Kwon Suk Woo (played by Shin Sung Woo) makes an appearance, my immediate reaction is to go "WTF?!". I just cannot have him trying to get with Tae Hee's mom! 
So what's the deal with Tae Hee's mom, too? She did a lot of selfish things to hurt her daughter, and we've yet to discover any backstory or reasons for why she divorced her husband and left her daughter alone to fend for herself. On top of that, as episode 6 concludes, Soo Ji finds out that Si Hyun's dad has another woman who is NOT her mom. And Soo Ji's mom, she really craves Suk Woo's love. Soo Ji, now, doesn't want her mom to get remarried and doesn't want her mom to get what she wants, but I highly doubt that Suk Woo cheating like this is going to fly with Soo Ji. So what kinds of tactics will Soo Ji cook up now that she's in on this secret?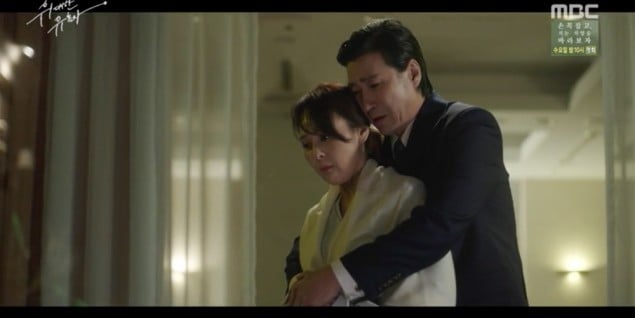 Your shawl is so cute where did you get it?
Some final thoughts as we wait for tomorrow's episodes: is it just me, or is Tae Hee kind of falling for Si Hyun's bait a little too easily? Originally, her character was described was an "iron wall" type of girl with no interest in romance whatsoever. So seeing some of that wavering at the end of episode 6, made me wonder. If Tae Hee and Si Hyun advance faster than expected, than it can only mean more twists further down the line... and more blanket kicks like Si Hyun down here for us viewers. Also, the only major comment I have in the scoring field is that the acting of the actors has been truly superb so far. Especially the secondary leads, Soo Ji and Se Joo. Stay tuned for what new developments we see tomorrow, in episodes 7 & 8.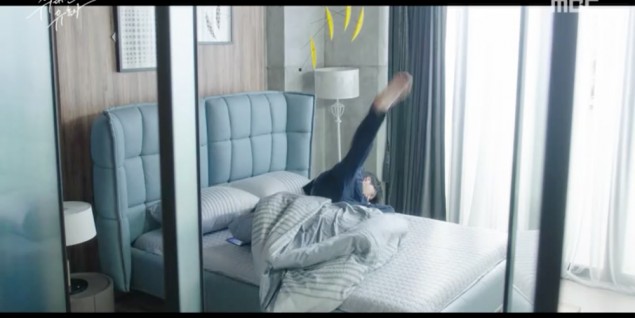 That blanket kick when sh*t happens in K-Pop while you were sleeping. 
Score


Plot..........................7
Performance............9
Pacing.....................8


OVERALL..............8