BoA
revealed how her partner switched from
SHINee
's
Taemin
to
EXO
's
Sehun
for "
Only One
".
BoA usually performed "Only One" with Taemin, but during an SMTOWN concert in 2012, Sehun went on stage as her dance partner.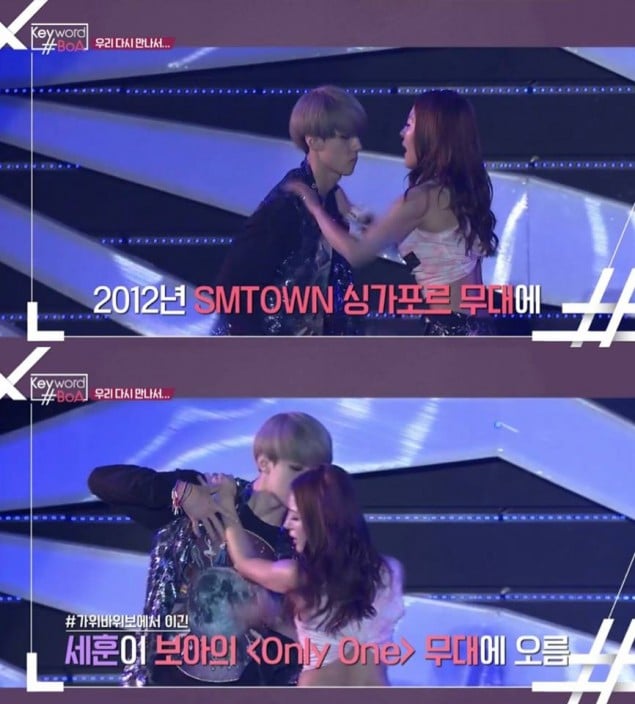 On the March 5 airing of BoA's reality show 'Keyword #BoA', BoA explained how the EXO member became her new partner. She said, "Taemin and Sehun were there and I had to choose my partner for the 'Only One' stage." She continued, "You know, I couldn't choose myself, and I was already doing the performance with Taemin, so I told them to decide for themselves. So then they did rock, paper, and scissors..."
And Sehun ultimately won and ended up going on stage with BoA.
Who do you prefer for BoA's partner for "Only One"?