Rumor has it that even more familiar faces will be on '
Produce 48
'.
The post claims that AOA's Chanmi, CLC's Yoojin, former S.M. ROOKIES' Hina, Bae Eun Young, Lee Si An, Cho Yoo Ri (all three from 'Idol School'), Lee Yoon Seo, Dani, Han Hye Ri (all three from 'Produce 101' season 1), 'Sixteen's Minyoung, and a member from cancelled girl group 'DAYDAY' will be on the show. Some of these girls are also on the other rumored list.
SEE ALSO: [Interview] Ask anything and everything: Send us your questions for Minzy!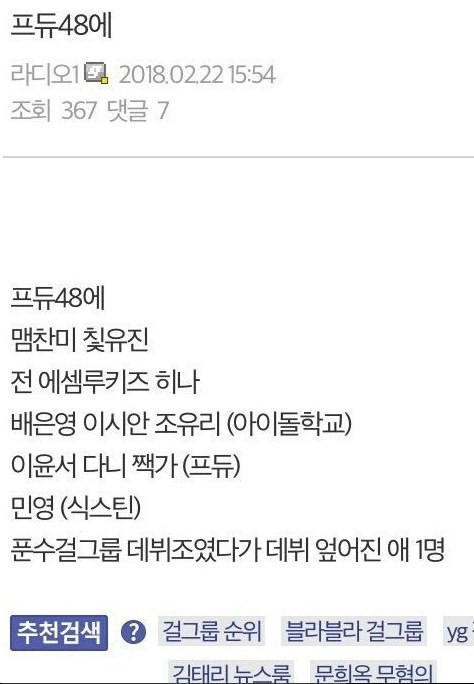 Do you think the rumors are true?