On February 27,
SHINee
successfully held their '
SHINee WORLD THE BEST 2018 ~ FROM NOW ON
' at the legendary venue, Tokyo Dome.
SEE ALSO: [Interview] Ask anything and everything: Send us your questions for Minzy!
Key, Minho, Onew, and Taemin performed on stage in front of their beloved fans.  The group worked twice as hard in order to fill Jonghyun's space.
The boys performed two new songs in Japanese titled "From Now On" and "Every Time", which also featured the voice of the late SHINee member.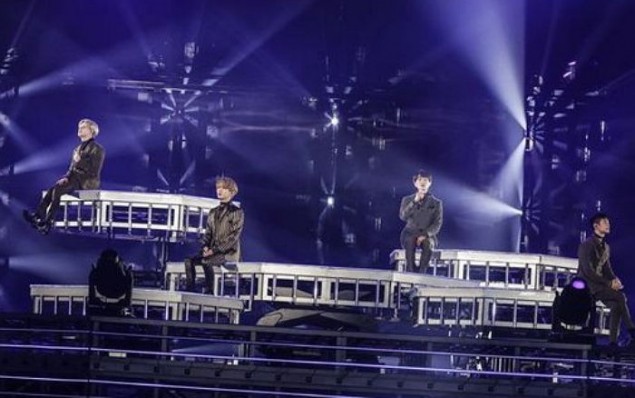 At the start of the show, Key dedicated a special video clip and message to his dear friend as it rang throughout the massive venue.
Listening to Jonghyun's voice, Minho and Key couldn't help but burst into tears, causing the audience to feel much sorrow.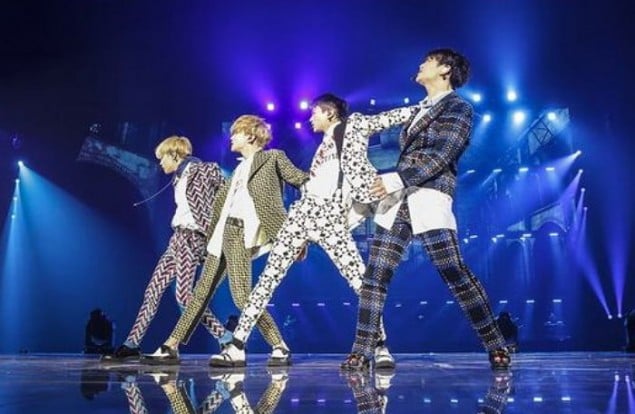 Later on, Key mentioned, "We were so happy to perform live today with Jonghyun here with us.  SHINee will always be a 5 member group forever.  Please do not forget Jonghyun," he expressed to his fans.
Meanwhile, SHINee will be releasing a compilation of hit Japanese tracks 'SHINee THE BEST FROM NOW ON' on April 18.