It's come to attention that one particular netizen made a funny mistake of thinking
WINNER
's
Kim Jin Woo
is
Song Min Ho
's girlfriend.
SEE ALSO: Song Min Ho unfollows all accounts after Instagram controversy
Back in November 2017, one Naver user uploaded a photo of Song Min Ho with Kim Jin Woo, posing for the camera. With it, the user asked if Song Min Ho is in an open relationship with his 'girlfriend'.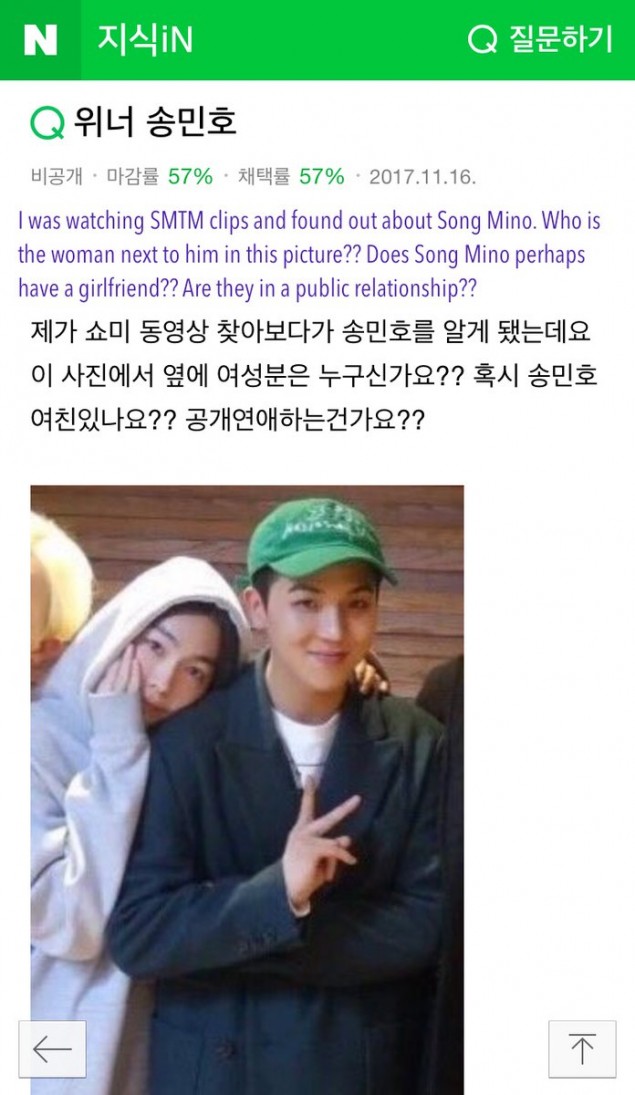 Upon seeing this funny mistake, a fan clarified who the individual is by stating that the person in the grey hoodie is actually a fellow member of WINNER - well known for his beautiful looks, and even attached a profile picture of Kim Jin Woo to go along with the reply.