Singer
Kim Chung Ha
posed for '
10+Star
's March issue.
Flaunting her girl-crush charm with her sexy visuals, the idol star talked about topping music charts with comeback track "Roller Coaster".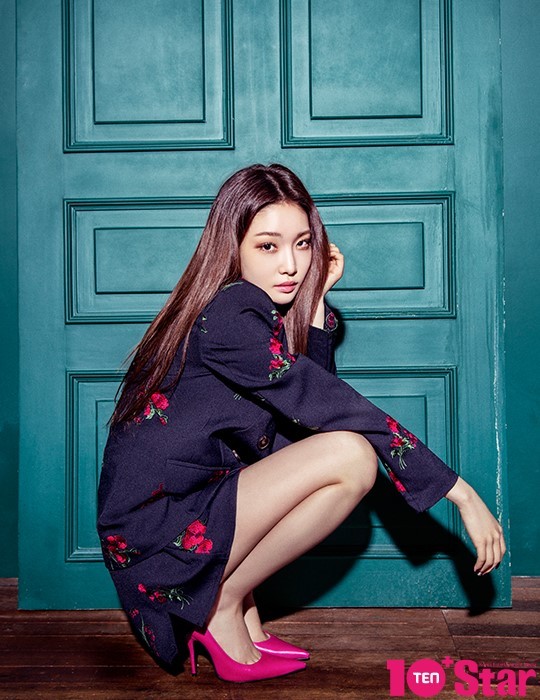 "I am so thankful for receiving much love and support," she expressed.  "Ever since I first listened to 'Roller Coaster' last summer, I worked really hard over the past six months. I'll be sure to prepare well for my next album."
The former IOI member also talked about how she was good friends with actress Han Eun Jung, f(x)'s Luna and singer Sunmi.
Kim Chung Ha commented, "Prior to the release of 'Roller Coaster', Luna unnie sent me a gift, while Eun Jung unnie sent me a congratulatory text message."
She also mentioned, "Sunmi unnie cheers for me a lot.  I have realized many things from her.  She treats me so comfortably even though she's super sunbae that debuted 12 years ago. She is also the first one to greet fellow hoobae artists. They don't call her 'Goddess Sunmi' for nothing. I want to me to have similar character as Sunmi unnie."