EXO-L
s are furious at speed skater
Park Ji Woo
.
Park Ji Woo, Kim Bo Reum, and Noh Seon Young competed at the Ladies' Team Pursuit yesterday. However, Noh Seon Young was left behind by her two teammates, and because the event is a team event, the time taken was of Noh Seon Young, who lagged behind 4 seconds. In an interview afterward, both Park Ji Woo and Kim Bo Ream spoke as if they were blaming Noh Seon Young for the loss. Kim Bo Reum said, "We were doing well, but at the end..." and then snorted in derision before continuing to say, "We had a big gap with the back." Park Ji Woo, while not as severe, spoke also as if she were blaming Noh Seon Young.
After the controversial 'bullying' of their last member, it's been further revealed that Noh Seon Young had been constantly left out even during practice. The skater revealed that they barely had any team practice with her, and even during public practices, Noh Seon Young was always by herself. That fact became even more obvious after the race, when the two skaters left Noh Seon Young by herself and only hung out with each other, even as Noh Seon Young cried. In fact, only coach Bob de Jong approached Noh Seon Young to comfort her - none of the Korean coaches even bothered to try to talk to Noh Seon Young.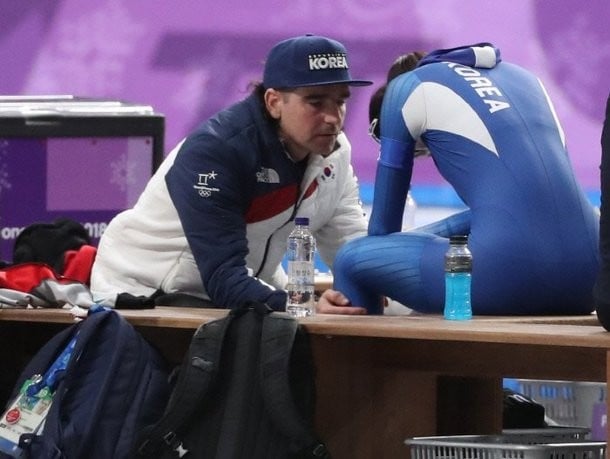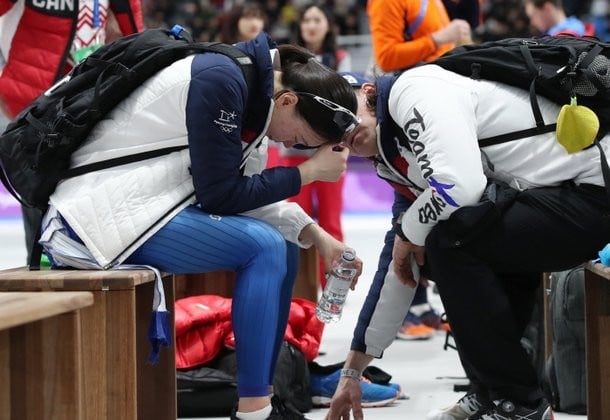 Netizens have been furious at the actions of the two skaters and have been calling for their disqualification, citing un-sportsmanly conduct. Not only have the articles about the two skaters completely taken over top spots in the sports section of trending articles, but netizens are heavily criticizing their behavior. It's been further noticed that in the beginning of the race, Noh Seon Young had been pushing the two skaters forward (as you are supposed to do in the team pursuit), but the other two skaters ditched her at the last lap.
Currently, the Blue House petition to disqualify the two skaters (Kim Bo Reum and Park Ji Woo) has over 200,000 signatures, even though the petition was started less than a day ago.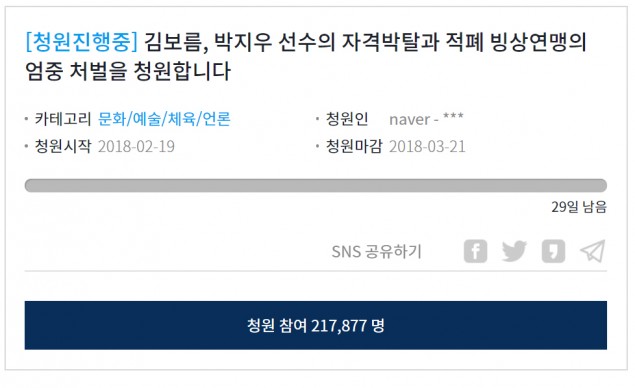 The situation brought forward EXO-Ls, especially because Park Ji Woo had revealed herself to be an EXO-L.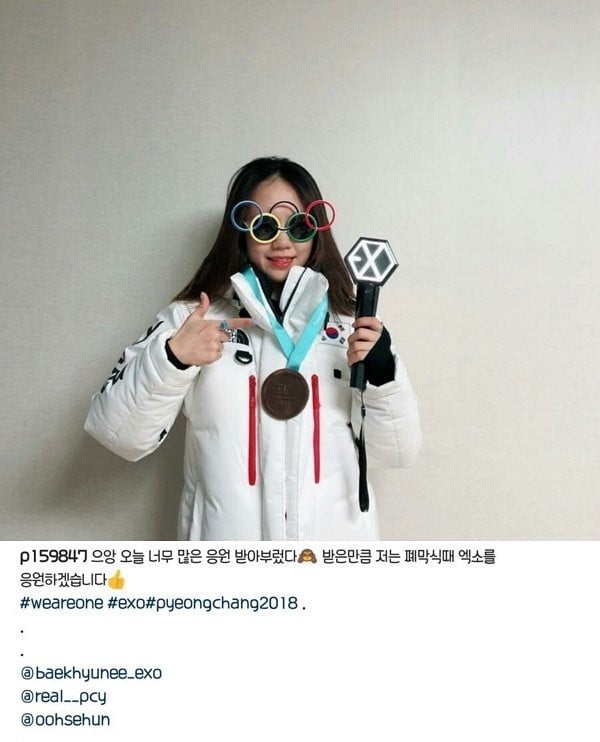 EXO-Ls are furious and have been leaving comments such as, "I'm embarrassed as a fellow EXO-L," "Don't say you're an EXO-L", and more. Even non-fans commented, "What did EXO do to deserve a fan like you?", "I feel bad for EXO for having a fan like you", and more. 
Currently, Park Ji Woo has set her Instagram on private, and Kim Bo Reum has deleted her Instagram account.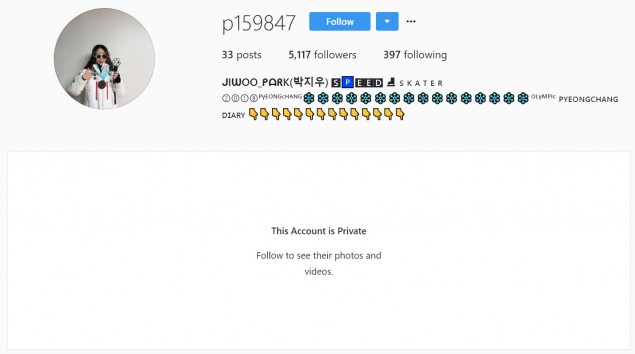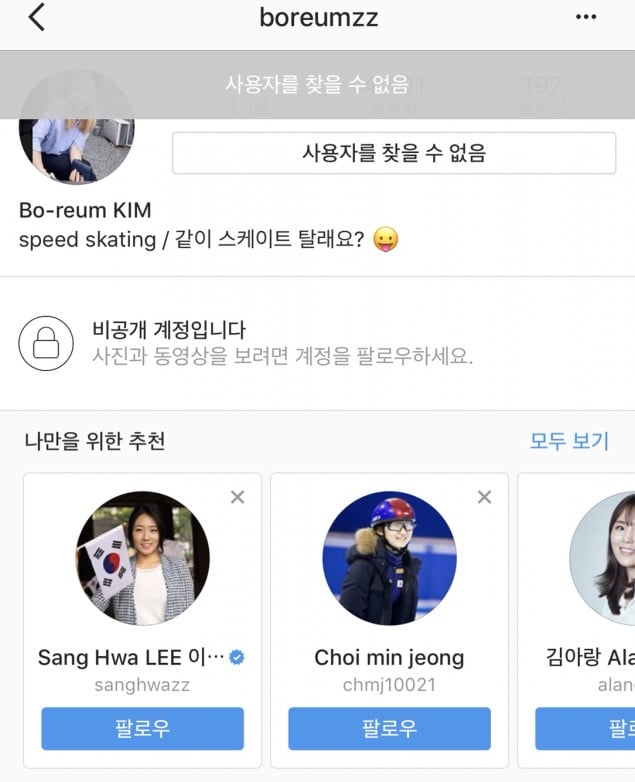 What do you think of the controversy?