On the latest episode of 'Fantastic Duo 2', IU performed with her hand-picked partner!
Out of the five candidates, IU chose to perform with the contestant who goes by the name "Mart Sheriff". 
They sang "You and I" perfectly together and showed off their chemistry to the audience and viewers alike. This particular song is IU's one of the most successful singles in her career that arguably raised her status and popularity to another level. By singing a duet and collaborating with a male singer showed another unique beauty in the song but also the two singers themselves.
Check out the clip and let us know what you think!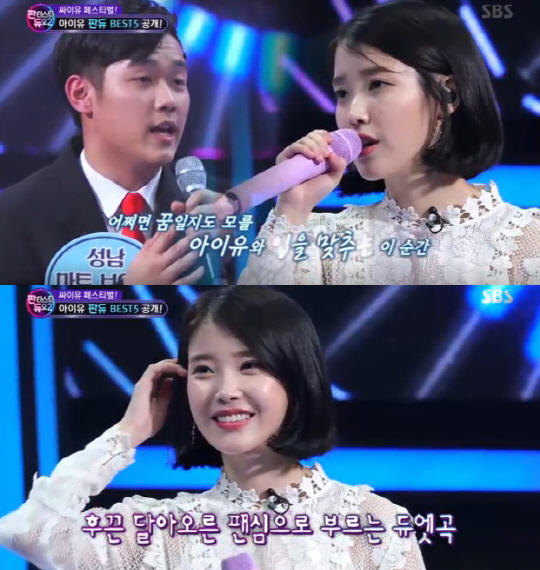 [SEEALSO]http://www.allkpop.com/article/2017/05/psyu-display-their-chemistry-on-fantastic-duo-2[/SEEALSO]