Are you ready for another girl group debut before the close of 2014? Well, an upcoming 6-member girl group G-Friend (aka 'girlfriend') are getting ready to greet you soon with the release of teaser images.
They've been uploading pictures onto their SNS accounts beforehand and recently revealed a mysterious group picture of the girls, showing them in school uniforms and casual wear.
So far, all the girls appear to exude a feminine and innocent loveliness with their long, simple hairstyles. Already, G-Friend introduced '98-ers Shinbi and Umji, '96-er Yerin, '95-er Sowon, and more. The remaining two members have yet to reveal their faces.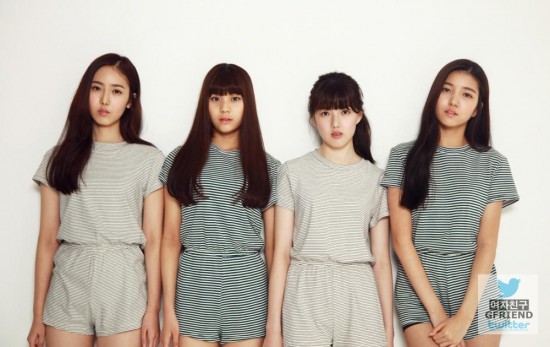 Agency Source Music stated, "They're young, but it's a girl group with members that have trained for a long time. We want to appeal to the public with their innocent appearance as well as their pure and lovable music."
The group will debut in November, but you can check out their Facebook to see more photos of the members revealed so far as you wait.
Tip: Mina