Has Jessica been dropped from Girls' Generation?  Recently, she updated her Weibo account with an alarming post.
She wrote, "I was excited about our upcoming fan events only to shockingly be informed by my company and 8 others that as of today, I'm no longer a member. I'm devastated - my priority and love is to serve as a member of GG, but for no justifiable reason, I am being forced out," which is alarming fans.
While it is possible that this might be a hacker who has gotten into her account shortly after she hit an impressive 3 million followers, it is hard to say for sure as of now.
SEE ALSO: Jessica breaks 3 million Weibo followers
Stay tuned while allkpop reaches out to SM Entertainment for confirmation.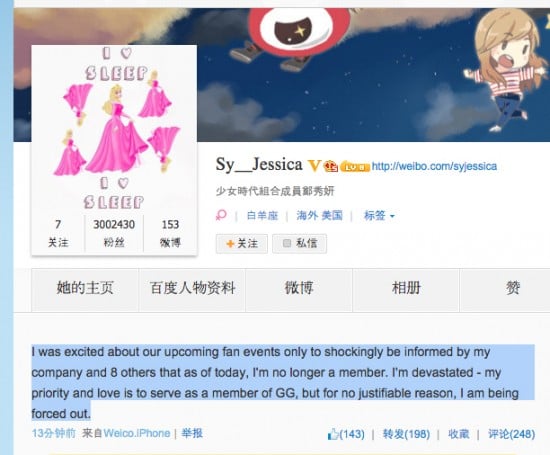 Tip:  yihshyue liu