If you paid attention to the '
Korean Terms All K-Pop Fans Should Know
' article, then you know that there are such things as dongans and no-ans.  As a reminder, dongan is used to refer to someone who looks younger than their age - a "baby face."  On the other hand, no-an is used to refer to someone who looks older than their age.
SEE ALSO: 7 male actors who don't look their age
A lot of people, like myself, are shocked when they find out the real age of a certain celebrity whom they presumed to be younger or older.  So which female celebrities were you wrong about?  Check out the list below.
Crayon Pop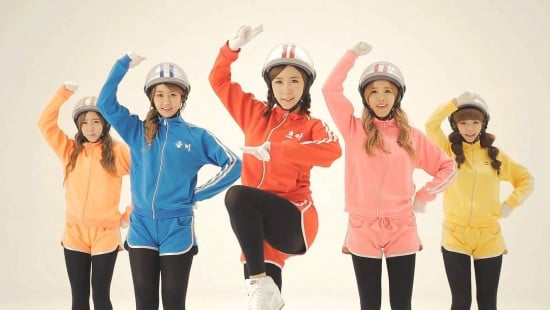 This whole group is older than most people would think and the surprise is partly because the girls are so youthful and energetic and caters more to a younger audience with their bright costumes and catchy songs.  Of course, they still can't be considered old, but the
maknae
Soyul
was born in 1991, meaning she's turning 23 in May. The other three were born in 1990 and the oldest,
Gummi
, was born in 1988 so she's turning 26 this June!  You don't really expect a 26-year-old - honestly, even a 23-year-old - to be jumping up and down while chanting in a cute manner and outfit, but they can all pull it off with their youthful, almost childlike appearance.
I think I was just really surprised finding this out because the members are so cute, bright, and cheerful.  With the whole helmet apparel and fun songs, I thought they were all much younger, perhaps ranging from mid or late teens to early 20s with an average age of about 18 or 19.  Rather, they're actually in the early to mid 20s with an average age of about 24.


2NE1's Dara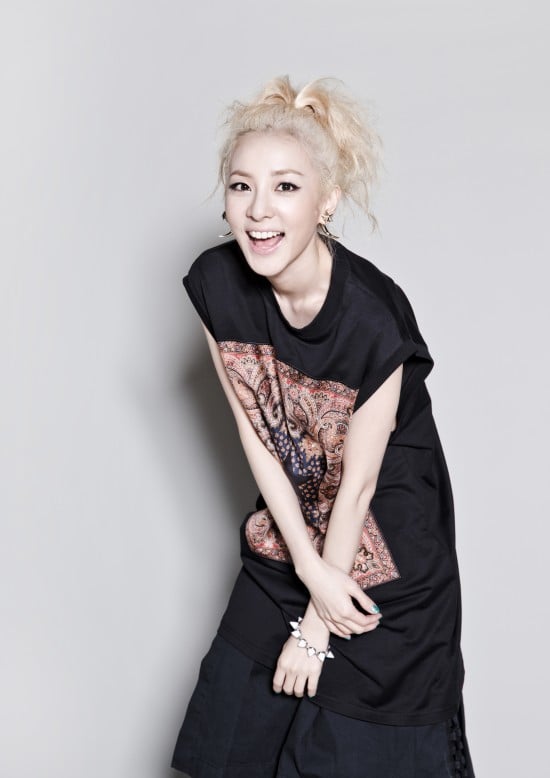 2NE1's Dara is famous for looking incredibly young for her age.  With her cheerful, cute face and bright smile, she does not look close to thirty even though she's turning that age in November this year!  That's right.  Although she could pass for someone in her mid 20s at the latest, she's actually entering her thirties, but that doesn't change the fact that everyone loves her for her wacky 4-dimensional personality!
D.O.B: November 12, 1984
She has a never-ending fountain of youth and a lovable personality that makes her age completely irrelevant.


Goo Hye Sun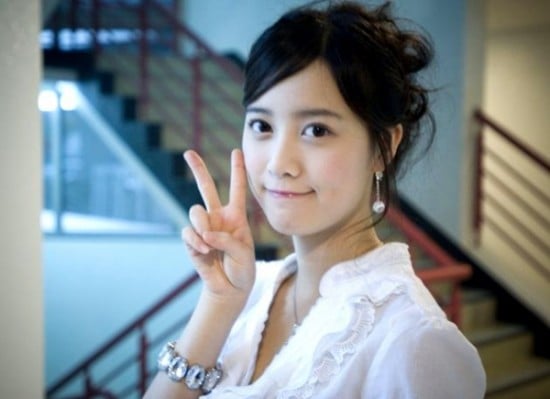 Goo Hye Sun is an actress who is actually born three days before Dara - yes, she is turning thirty this November, as well.  I first saw her in 'Nonstop 5,' which started back in 2004.  Although this was ten years ago, she has not changed since - if anything, she got even prettier!  With a naturally cute-looking face and healthy complexion, Goo Hye Sun could fool anyone into thinking she was still 23.
D.O.B: November 9, 1984


Jang Na Ra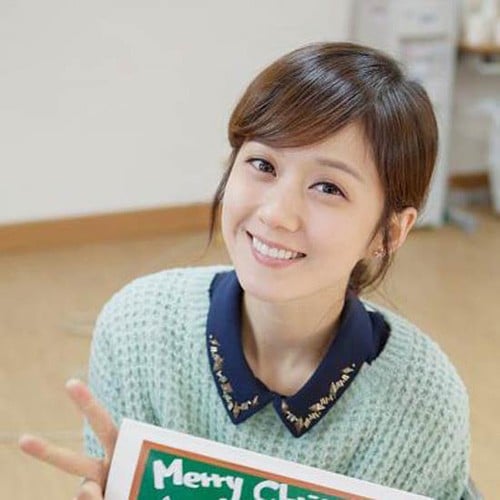 Jang Na Ra is a singer turned actor who was in 'Nonstop 2' back in 2000!  It ran until 2002, but despite the 14 to 12 year gap, she looks exactly the same, as well. She likewise has a very youthful appearance with her huge, doe-like eyes, small face, and healthy complexion.
D.O.B: March 18, 1981
Happy belated birthday to Jang Na Ra as she recently turned 33 (and they say 30s is the new 20s!).  How old would you say she looks?


Lee Hyori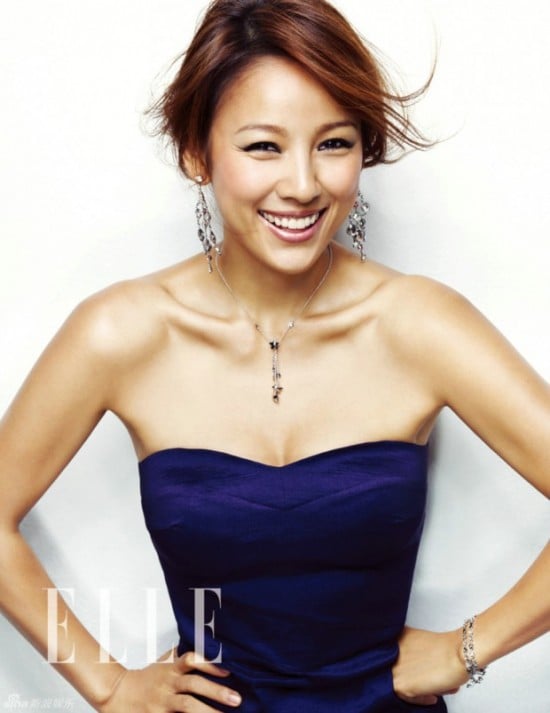 Possibly the queen of K-pop, Lee Hyori is known for having a mature and sexy look, but she still doesn't quite look 34 (soon turning 35).  She has a very youthful and pretty eye smile that is immensely contagious and gives her a certain childlike appearance despite her normal sexy image.  She is definitely aging beautifully and will probably still be as hot when she's in her 40s!
D.O.B: May 10, 1979


KARA's Seungyeon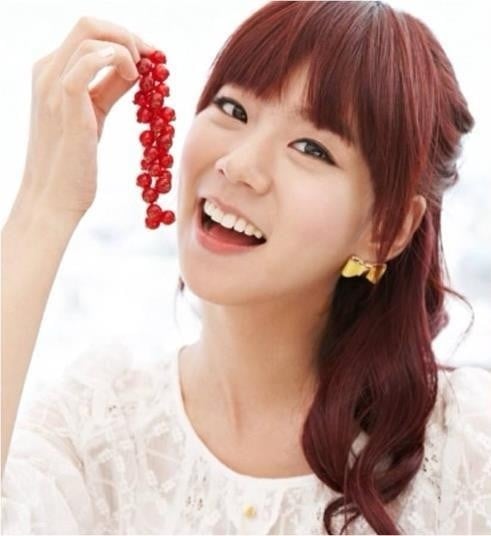 Seungyeon is another super cute idol who looks younger than her real age.  She's actually 25 (which is of course still very young), but she, like Lee Hyori, has an adorable eye smile that makes her seem like a sweet 19-year-old.  As a matter of fact, her co-star in 'Her Lovely Heels,' Hong Jong Hyun, is actually two years younger than she is, but it helps that he has a pretty mature look himself.  
D.O.B: June 24, 1988


Girl's Day's Sojin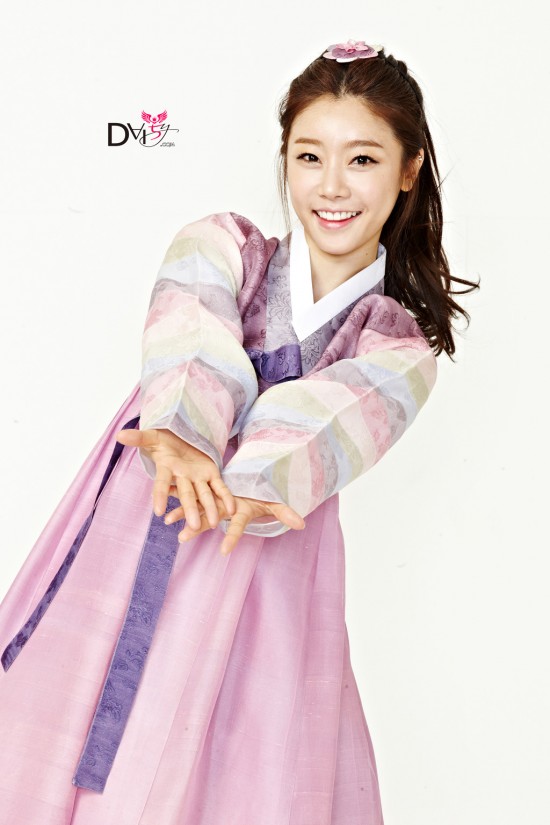 The leader of the cute and sexy Girl's Day recently bemoaned turning 30 soon to everyone's understandable surprise.  She need not worry as she still looks like she is in her early or mid 20s!  Again, the eye smile definitely helps and Sojin has a very sweet and infectious smile that makes you go, "Aw!" before you realize she's older than you so you should show your respect (just kidding).
D.O.B: May 21, 1986
The sad thing about the whole Korean age system is that she will be turning 30 sooner than she would through the international age system.  She will actually be turning 28 in a few months so she's not quite there yet!  I bet she'll still look as charming at 30 anyway.


Hello Venus's Yooyoung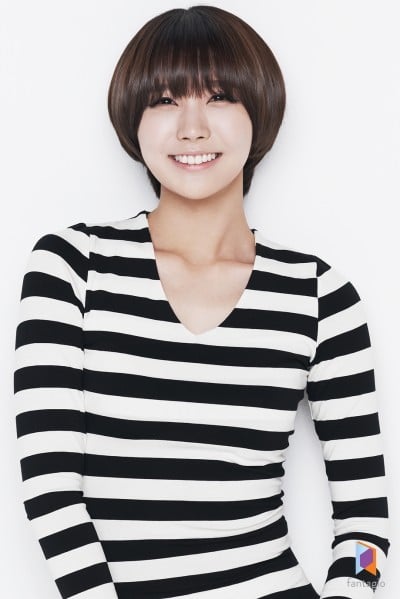 I wanted to mix it up more with a female celebrity who looked older than her age, but it was hard to find with all the women generally looking their age or younger. However, I did think of Hello Venus's lovely maknae, Yooyoung!  I was surprised to find out she was actually 19 and I think this was the case for a couple of reasons. Firstly, the short hair.  The short hair accentuates the mature features of her face like the cheekbones and nose, which would look softer and more youthful with longer hair.  Secondly, her body.  She is pretty tall and already seems to have a mature body for someone who's 19.
D.O.B: January 23, 1995
Many women would probably be averse to hearing they look older than their age, but I really don't think it's a bad thing - particularly with Yooyoung.  She has a really nice mature look that is attractive in its own right, but she could also look more cute and young depending on the hair, allowing her to experiment with more versatile image concepts and acting roles.
Dal Shabet's Subin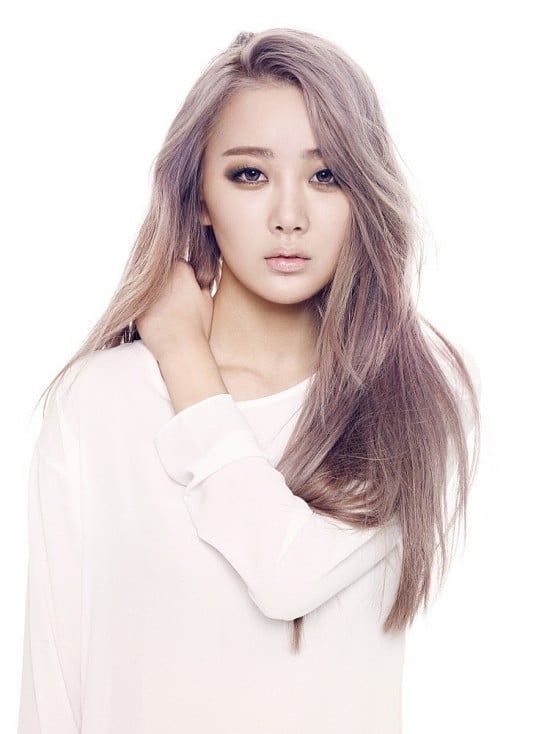 Subin is another maknae who looks like she would not really be the youngest in the group.  She also has the tall body height that makes her seem older than her 20 years.  Again, it all depends on her appearance because obviously the grayish hair style makes her look older, but she generally does look just a little bit older than her real age, in my opinion - although her smile is, of course, adorable.
D.O.B: February 12, 1994
Min Hyo Rin
Actress Min Hyo Rin, who recently signed on with JYP Entertainment, has the same doll-like, youthful face she's had for years, I kid you not.  She looks exactly the same and I must have thought she was immortal or something because I forgot about the passage of time and the fact that she should be in her late 20s.  She does not look 28 at all. If you told me she was in high school, I would still believe you.  
D.O.B: February 28, 1986
With her small body frame and tiny face, she has a certain childlike sweetness to her looks that just does not go away.  I'm blown away by the fact that she's now 28 because she still looks 18.
Go Eun Ah
It was hard finding a good picture of her because I don't think she's been that active for a while.  Anyway, Mir's sister looks just a bit older than her age.  I didn't realize she was only older than him by about two and a half years.  I thought the difference was a little more and she was actually closer to her 30s because she has a very mature look - maybe around 27?  It's not by much because she's actually 25, though.  I think part of the reason is that her skin isn't as pale as the other celebrities who look younger than their age but rather has a nice tan for a healthy, sexy look.
D.O.B: October 28, 1988
It probably helps that she tends to dress very maturely, too.  The thing with her is that she can look pretty different depending on the make up, picture, and more so it might depend on her get-up.
Han Ga In
This pretty actress has a very youthful face with her large eyes and that famous nose. I think something about that nose and her thick eyebrows give her entire face a bright, cheery, youthful look.  Plus her skin is really nice and gives her complexion a healthy glow and lively flush.
D.O.B: February 2, 1982
I'm not too surprised by her age of 32 just because I've known of her long acting career and always been aware of it, but if I had not known, I'd probably be surprised.  
---
Whether these women look older or younger than their real age, they are all gorgeous and age is but a number.  Still, some of these realizations can be pretty surprising, don't you think?  What other female celebrities do you think don't look their age?  Let us know below!