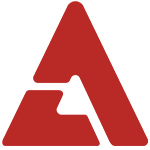 SHINee will be meeting up with their '6th member' or MC Jun Hyun Moo for the upcoming episode of JTBC's 'Hidden Singer'.

A representative stated that veteran singer Lee Moon Sae, who is the guest for this episode, had a special place in his heart for SHINee, revealing the reason why they were brought on for this special.

The rep also commented,"Lee Moon Sae showed his affection for SHINee and even invited them to his concert. In addition, during this filming, Park Hye Mi, Yurisangja, Lee Sae Joon, Park Kyung Lim, Michelle Lee, and more featured as guests and performed covers of Lee Moon Sae's hit songs. But Lee Moon Sae was especially pleased as he listened, with his eyes closed, to Onew who sang 'Forever With You'."

Onew also flustered the veteran singer as he jokingly remarked, "Lee Moon Sae sunbaenim made his debut before we were even born," while in the midst of expressing his admiration for him.

SHINee also joined MC Jun Hyun Moo to perform their trademark "Lucifer" dance that always brings about a lot of laughs when Jun Hyun Moo attempts his interpretation.

This episode airs later tonight!