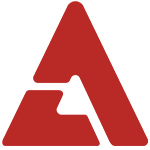 Actor Seo Ji Suk will tie the knot later today and shared his excitement before he says, "I do", with an additional photo from his beautiful pre-wedding pictorial!

Seo Ji Suk and his fiancee had all the singles out there quite envious of the two's obvious affection for one another, made apparent through their gaze. Seo Ji Suk's fiancee is five years younger than the actor and works as a florist. The two met last year through mutual friends.

The couple will hold their wedding ceremony at the Patio9 Wedding Hall in Nonhyeondong, Seoul on the 18th where 4men, Yurisangja, and IU will sing the congratulatory songs and SS5o1's Heo Young Saeng and comedian Lim Ha Ryong will lead the reception.

Congrats to the couple!