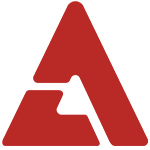 After the release of CL's mysterious video teaser for a project called '2NE1 Loves', Dara is up next with her own!

Continuing on with the naming scheme, this new clip is titled '2NE1 Loves Vol.2 – DARA Loves' with a link to a website 2ne1loves.com.

With the timing of this mysterious video and YG Entertainment's latest teasing about something coming up on the 28th, some speculate that this is a teaser for 2NE1's long awaited return. However, others aren't getting their hopes up, and believe that this is part of some kind of collaborative endorsement project with a brand.

There is still no confirmation about what this is for, so just hang tight as the rest of the teasers are released!