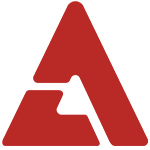 Actor Yoo Ah In had  fans across the world doing a happy dance when he revealed how comfortable he is with older women.

The May 7th broadcast of SBS's 'Good Morning' featured a 'Jang Ok Jung' special and took viewers to the drama set where Yoo Ah In was asked, "Isn't it more comfortable to act alongside noonas?", referring to his on-screen romance with Kim Tae Hee (who is 6 years older).

Yoo Ah In shared, "I am always more comfortable with noonas. If there are people who are younger, I have to take care of them and there is also some difficulty when acting with younger women. Because I am still young myself, I am more comfortable with noonas."

Catch Yoo Ah In and Kim Tae Hee's chemistry on 'Jang Ok Jung' every Monday and Tuesday!