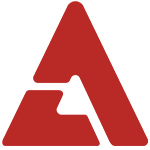 The Wonder Girls are recognized all over the world by their retro image, which began way back during their "Tell Me" days, but member Yubin revealed that it was difficult for her to adjust to the concept.

During a recent filming for SBS E!'s 'Seo In Young's Star Beauty Show', Yubin shared her honest thoughts on her group's retro concept. Yubin said, "The retro concept didn't suit me, so instead I showed a more urban and chic image." The rapper also revealed that the concept for their hit classic, "Nobody", especially put a toll on her, "In order to look like the singers of the '60s, we put on exaggerated eyelashes and heavy makeup, which really didn't suit me, so I had a difficult time adjusting."

Lim also shared that there were some concepts that didn't suit her as well: "Unlike the bright and cute concept for 'Like This', which suits me, it was difficult to pull off the chic and smokey eye makeup for 'Be My Baby'."

Catch this episode on the 16th at 11 PM KST!