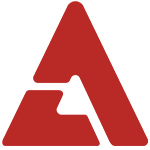 Trot singer Jang Yoon Jung will be getting married in September to announcer Do Kyung Wan!

The pair's labels announced that they will be marrying in September, and that they had met last December through KBS' 'Morning Garden'. After Jang Yoon Jung appeared as a guest on the show, they contacted each other often and started to date, leading to their upcoming marriage.

On the 22nd, after the singer finished shooting '1000 Song Challenge', she met with reporters to share her thoughts regarding her marriage. She said, "I went on to a show that he MCed for, and he told me he was a fan. I opened my heart to him and we got along well. When I think about it, there's not even 1% that I hate about him. I thought that even if he was a wrong choice, I could make it work, but he has no faults. It just felt different with him. I thought I'd marry him. I'd thought so from the beginning."

On marrying after a short period of dating, she said, "Before us, I wasn't too keen on the idea of marrying after dating for a short period of time. But we had talked about marriage from the beginning. I think only people who are married will understand this feeling."

Congratulations to Jang Yoon Jung and Do Kyung Wan!