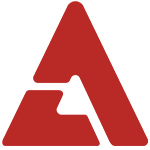 Tiger JK and his son Jordan will be meeting Robert Downey Jr.

On April 3, Robert Downey Jr. kicked off the global press tour of 'Iron Man 3' by arriving in South Korea. On April 4, a special press conference / red carpet event for 'Iron Man 3' will be held at the Yeongdeung-po Times Square. For a special stage, MFBTY (Tiger JK, Yoon Mi Rae, Bizzy) were invited to perform and their son Jordan will also be in attendance.

Both Tiger JK and Jordan are big fans of 'Iron Man', and they even dressed up as the superhero. Jordan will finally be meeting 'Iron Man' in person at the event, and he'll be handing over a present for Robert Downey Jr. as his birthday happens to be April 4.