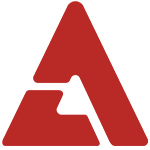 Actress Song Ji Hyo seems to have a sixth sense predicting who she'll be cast with in her dramas!

On the April 20th broadcast of 'Entertainment Relay', Song Ji Hyo revealed she had predicted that she would partner up with actor Lee Dong Wook in a drama one day.

"We once featured as guests together in a variety show, and I got the feeling then that we would end up acting together," she said. The reporter then responded, "It must really be a 'mandate of heaven'."

Lee Dong Wook, who plays the fugitive Choi Won in their upcoming drama 'Mandate of Heaven', shared, "I'm jealous of 2AM's Seulong who plays a king, because he gets to film in a warm place", bringing laughter to viewers.

In the new historical drama, Lee Dong Wook plays a royal physician who gets framed in an assassination conspiracy and ends up as a fugitive on the run. He also races against the clock to cure his terminally ill daughter. If the thrilling plot doesn't cut it for you, tune in for the budding romance between Lee Dong Wook and Song Ji Hyo.

'Mandate of Heaven' premieres on April 24th.