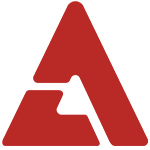 Song Ji Hyo has become the new face of the Korean pizza brand 'Mr. Pizza'.

'Mr. Pizza' revealed a still cut from the upcoming CF as well as announcing Song Ji Hyo as their endorsement model stating, "We chose Song Ji Hyo, who is gaining popularity among people of all ages across the country, as the endorsement model because we think she fits well with our new 'The Shrimp' concept and recently finished filming the CF."

A 'Mr. Pizza' marketing representative also added, "'Running Man's 'ace' Song Ji Hyo, who is receiving love from the nation with her sweet and genuine image, matches well with 'Mr. Pizza's new ace menu 'The Shrimp'. We anticipate the CF and the 'The Shrimp' to gain much popularity."

Like mentioned above, the actress will be endorsing the brand's newest shrimp-topped pizza, 'The Shrimp', and the new CF will start airing on the 13th!