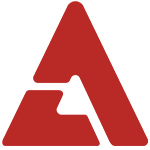 MBLAQ's Mir owed a debt of gratitude to SISTAR's Bora on the latest episode of MBC's 'Real Men'.

On the newest broadcast of the army variety program, the six cast members continued their training as part of a real-life army training experience.

Following the conclusion of training for the day, their fellow army recruits were entranced by Mir's notebook, which contained phone numbers of many female idols. In order to win them over to his side, Mir promised to call one of them and let them hear their voices.

Although he called KARA's Nicole first, she didn't pick up the phone, to the great dismay of the clustered testosterone-fueled recruits. Other phone calls to SISTAR's Bora and Soyu also went unanswered.

In increasing desperation, he muttered, "I'm wondering if I should move my target to [comedian] Jo Hye Ryun instead",

However, SISTAR's Bora finally returned his phone call, making Mir breathe a sigh of relief. He turned her over to the squad leader, who could barely contain his glee as he talked with Bora over the phone.

"Bora, thanks to you, my stay in the army is going to be comfortable," Mir told her through a video message afterwards. "I'll call you when I leave."

Check out the full episode below!